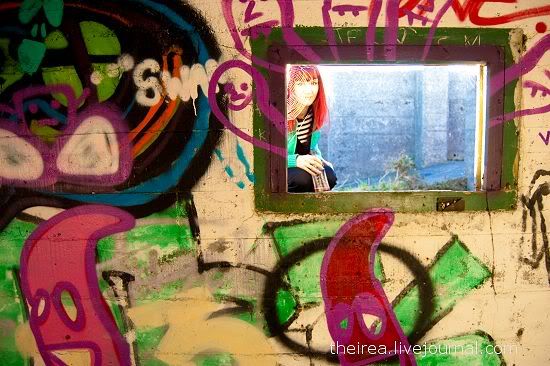 Recently we walked up to the colourful
WW2 bunkers
in
Brooklyn
.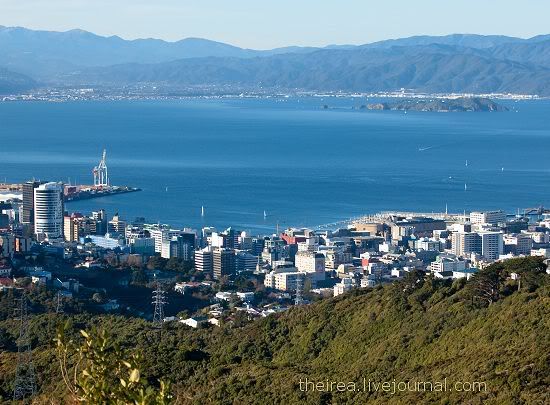 MORE PHOTOS: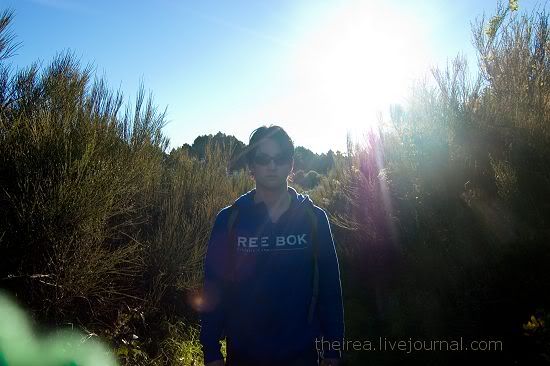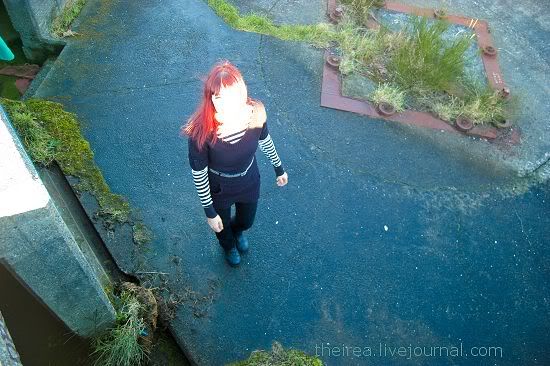 The sun stole my face!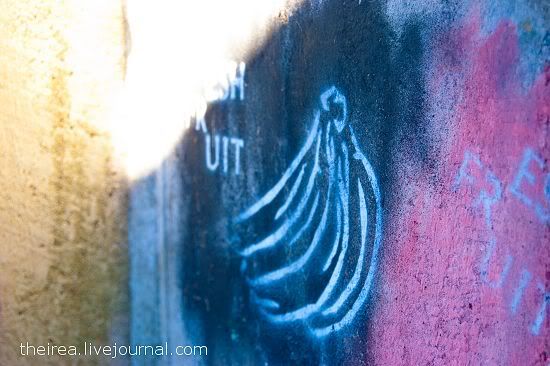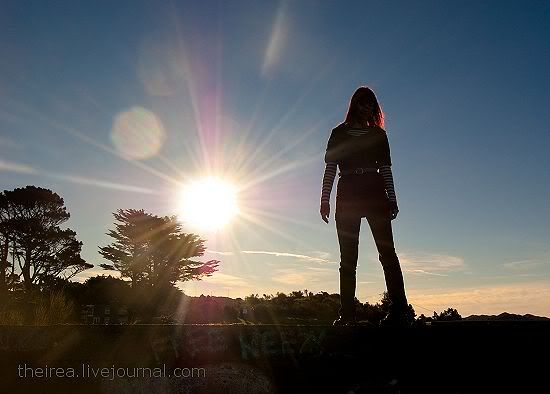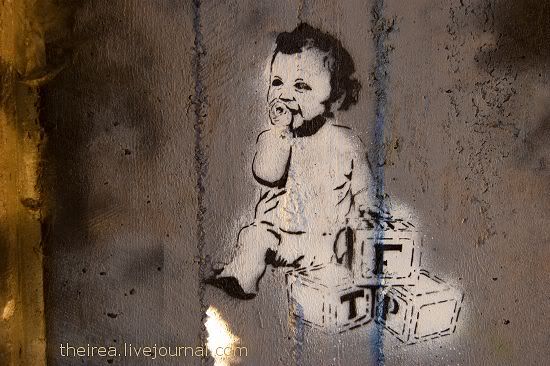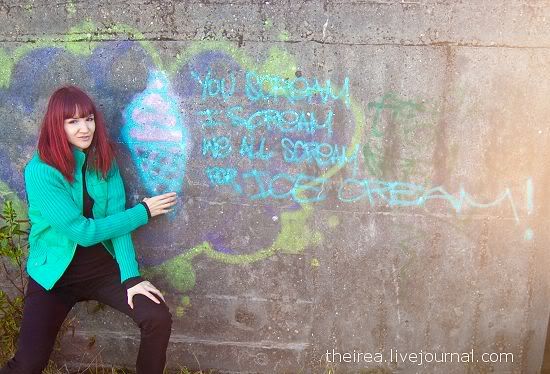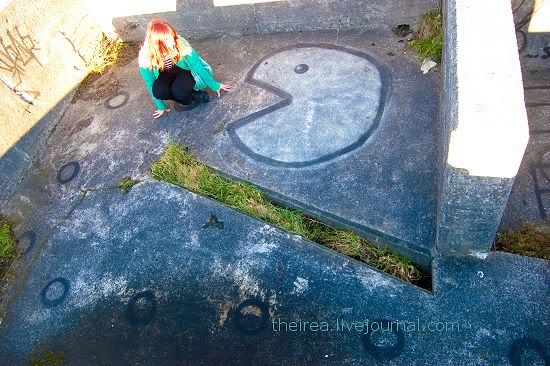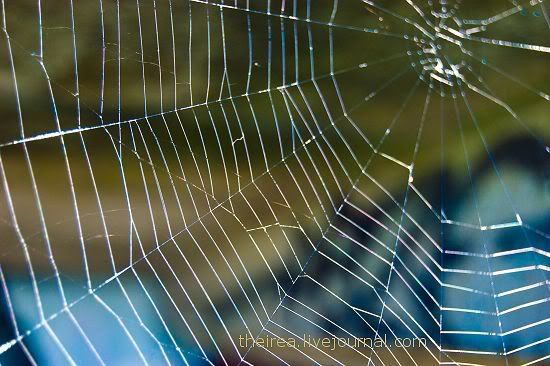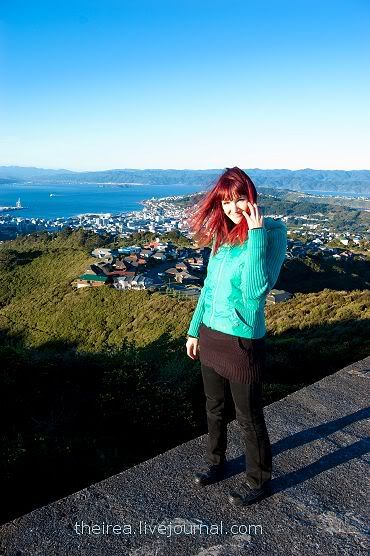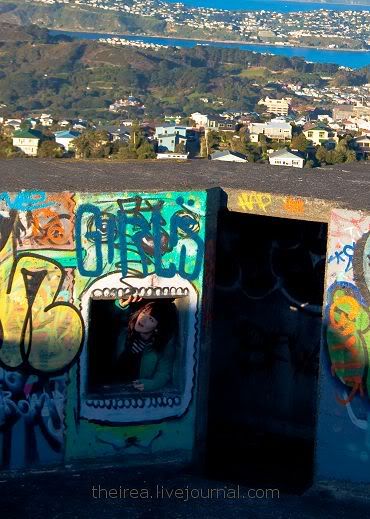 Can u see me? Also the 2 spots in the doorway look like evil eyes lurking in the dark!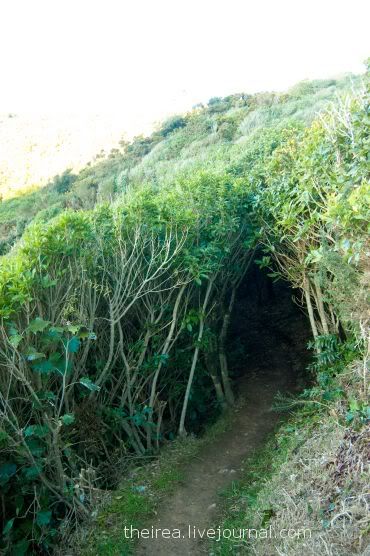 We took a (1 hr) shortcut through the bush on our way down.
I love how the path leads through little bush tunnels. Very dark inside!
See for yourself: