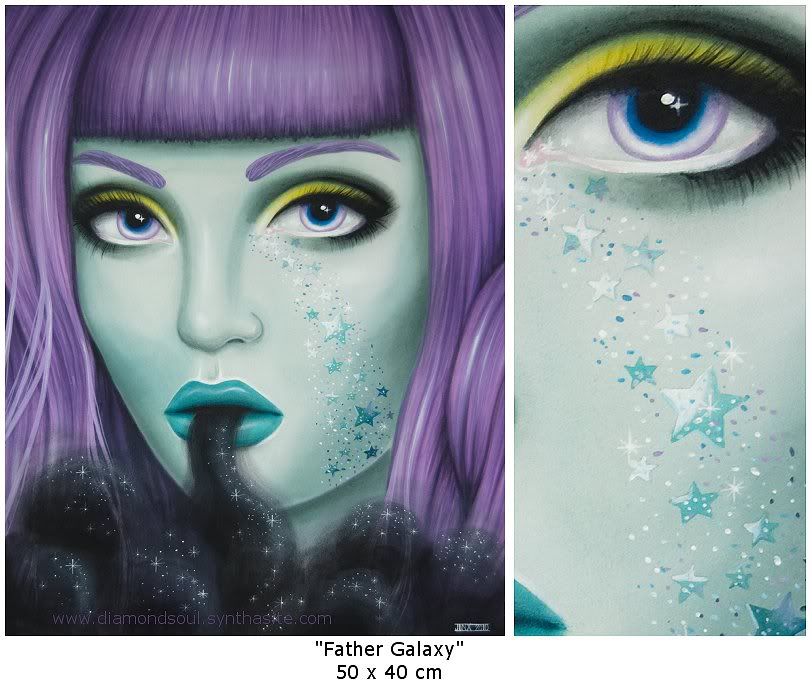 I've been sick the past few days, but managed to finish this piece yesterday.
I'm feeling better this morning, but it might get worse again when evening comes. Evenings are always bad.
Sometimes when I'm sick and feverish and I'm in bed at night I feel like I'm 8 people at the same time. It's a
weird feeling and hard to describe. Each of us is feeling different and we talk to each other inside our heads.
*********************************
Not long now until
The New Zealand Art Show!
It's always a huuuuge event with a whole arena turned into lots of little galleries.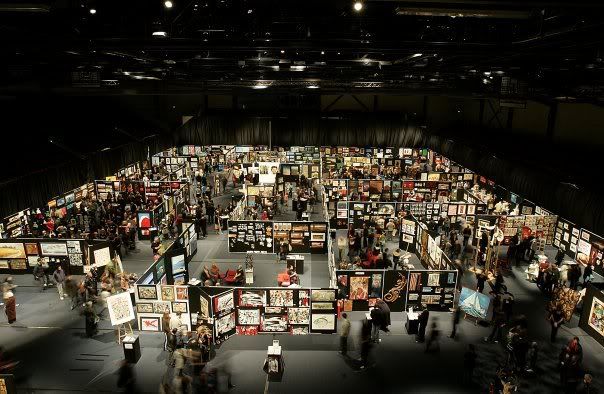 I found these photos from last year online.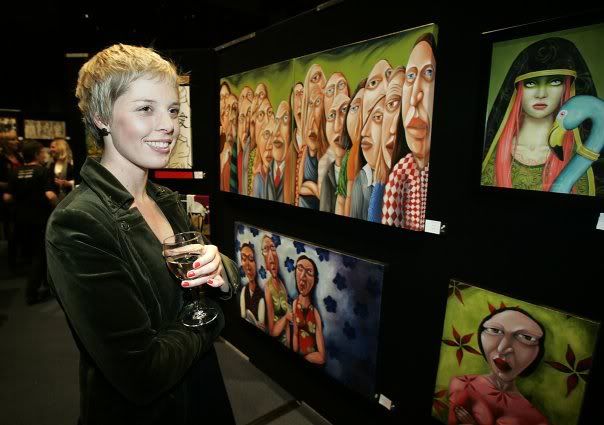 Here's one of my pieces on the wall. :D