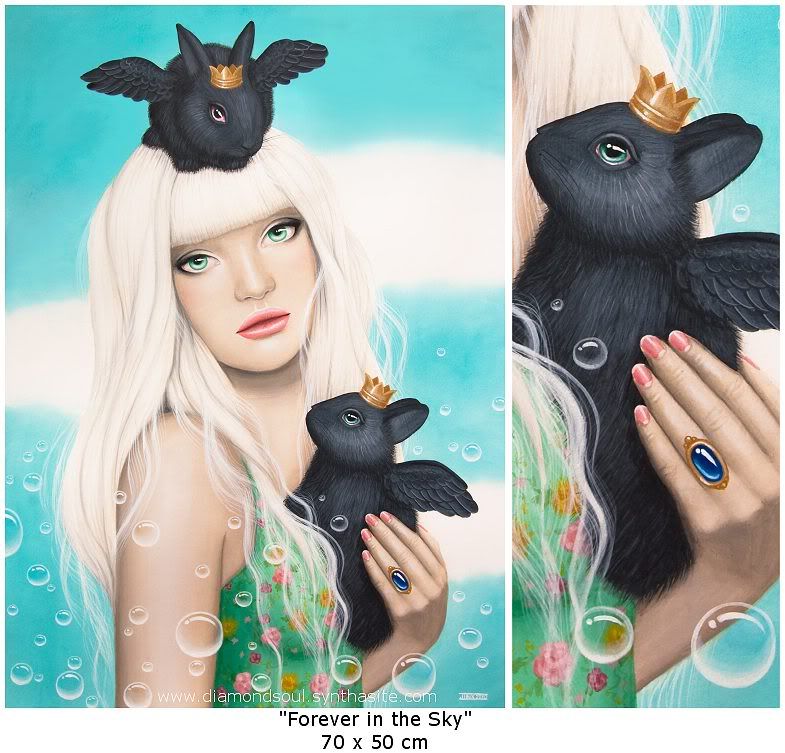 New painting finally finished! Lately they all take forever.
Probably because they're twice the size of my usual ones...
Possibly my new logo. :) The one I'm using at the moment is from 2008!
DETAILS: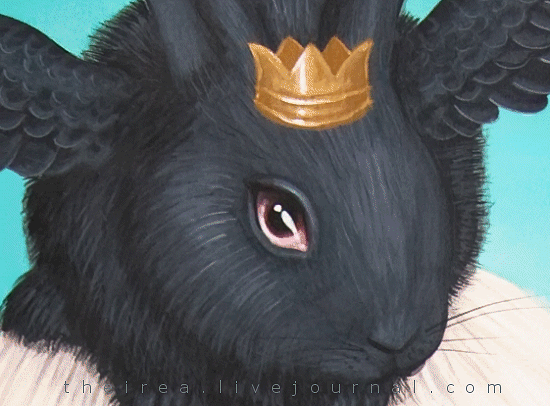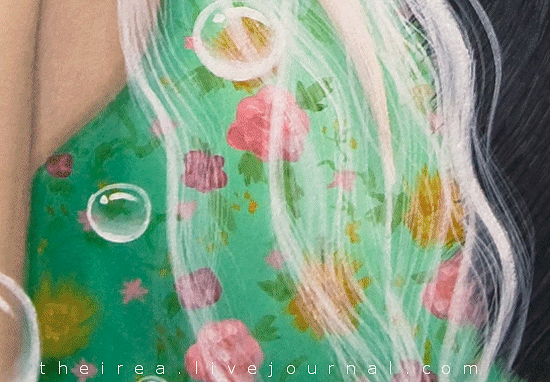 While painting this I've had about a hundred dreams of bunny rabbits!
The weirdest one would be when I dreamt of lots of white/gray ones
all close together like they just hatched from a pile of insect eggs and
they were tiny, like 3 cm, but some of them were deformed and had
a longish worm-like back, but still with fur.
Which reminds me I should update on my lucid dreaming progress...