I thought I'd show you my "new" (oh well it's taken me 4 months so clean up
and take pics)
painting space
. :) The first photo is more about my cool polka dot
tights though and as you can see I have started painting on CANVAS now! I've
been painting on paper forever and just wanted to check out some other
options and I'm liking canvas so far. It's more forgiving than paper and the
paint doesn't dry so fast so you can work on an area for longer in you want.
Anyway when it's cleaned up my little place looks like this. I bought the
desk secondhand and spraypainted the drawers white. Actually all furniture
is secondhand, shelves and the mirror and everything. It's so cheap and
I love the idea of reusing something instead of having a new piece made in
China. Same with my clothes. 80% of them are from Op Shops (or selfmade).
MORE PHOTOS UNDER HERE: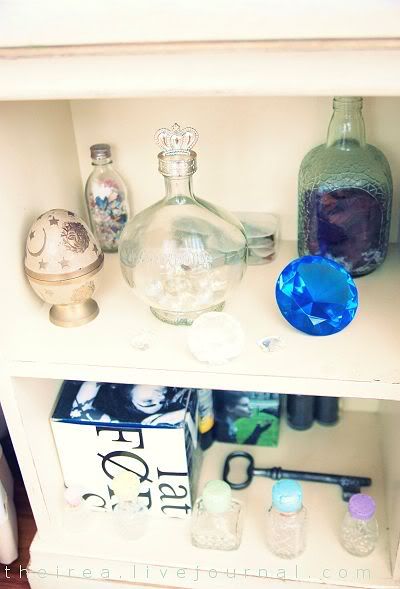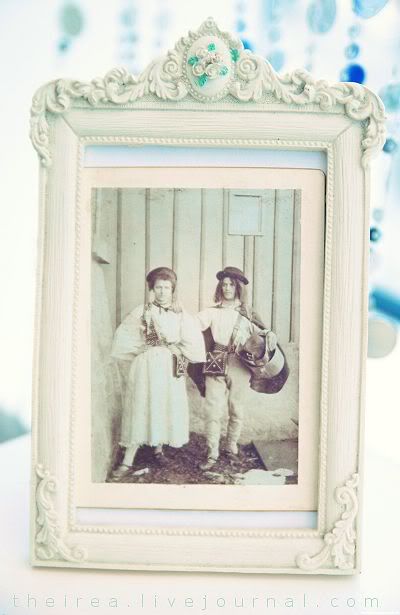 Ancestors of a friend of mine. I think they came from Poland.
It's the only old-as-shit photo I own. I cherish it like they're my own family :P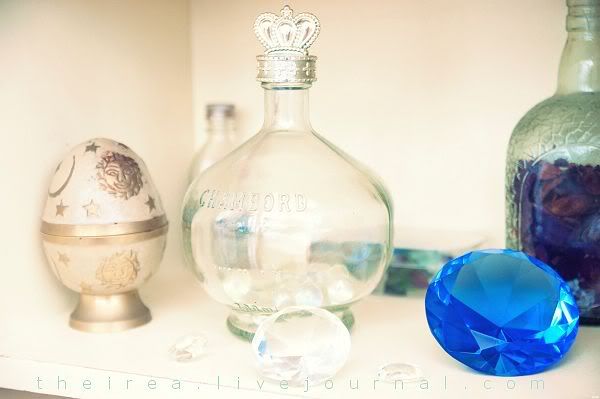 My collection of diamonds and seaglass (at the back).
These pretty glass bottles are - as you can guess - also from an op shop.
They didn't have any lids so I cut up some champagne corks with a knife
and shaped them so they'd fit and painted them. I should really take a better
photo of them sometime. I went a bit overboard with the blur :P
This is my favourite cause it's the tiniest! I love small glass bottles.
Nowadays everything's plastic...
All my art stuff is in the drawers btw :P So happy to have drawers,
as in my old space everything was in boxes and jars. Now I've only
got a few boxes beside my desk, mostly containing fabric. :)