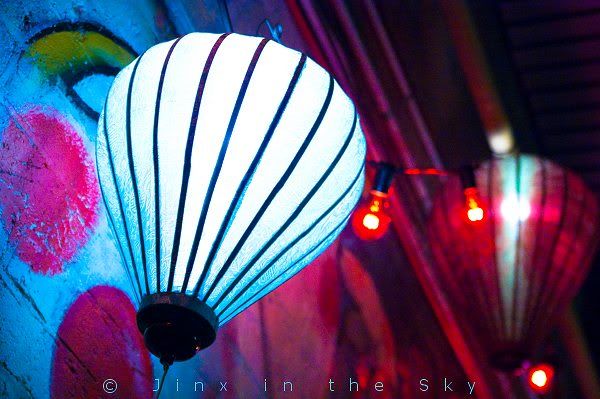 A little while ago we went to
Tiger Translate
which was a big party at the
opera house hosted by Tiger Beer, with large scale live painting and music.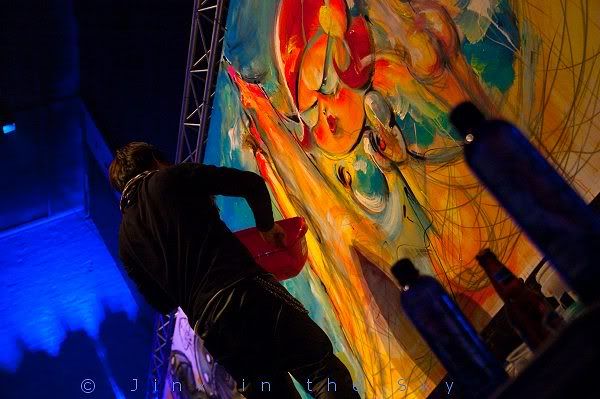 MORE PHOTOS:
Even opera house lane had a totally different feel to it with
all the colourful lanterns! I want them in my house! <3
Here's
Drypnz
starting on his work.
The blue, purple and red lights really made the place look amazing and surreal!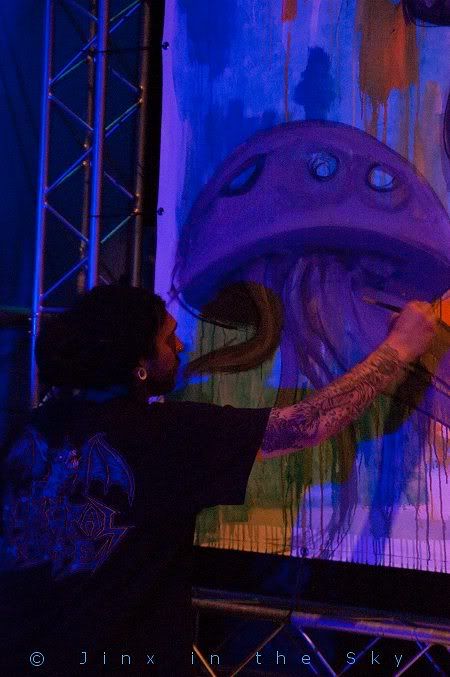 Here's local graffiti artist "Eeks" Joe Blak.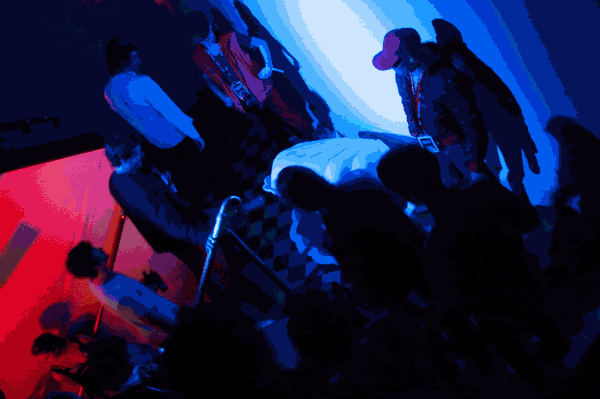 A girl came out of this shell and started pouring beer onto her hands.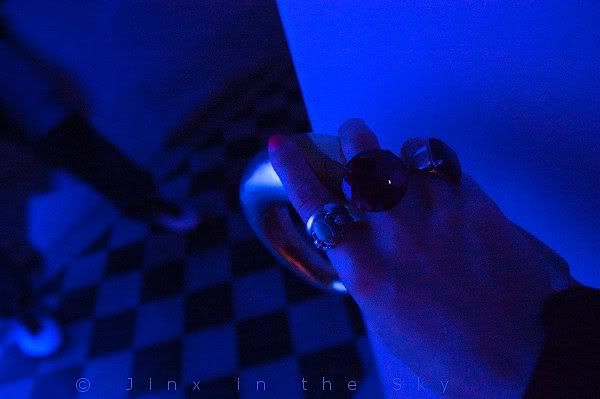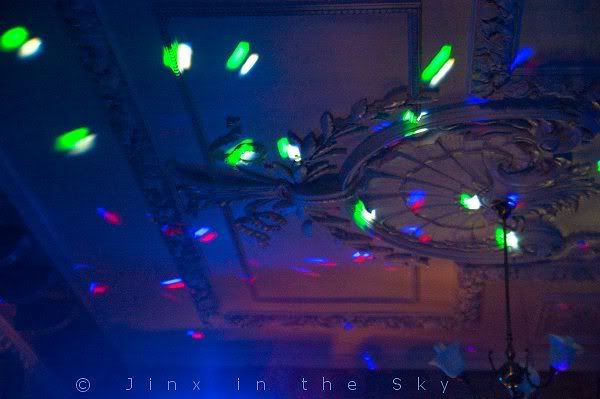 I love the lights on the victorian ceiling!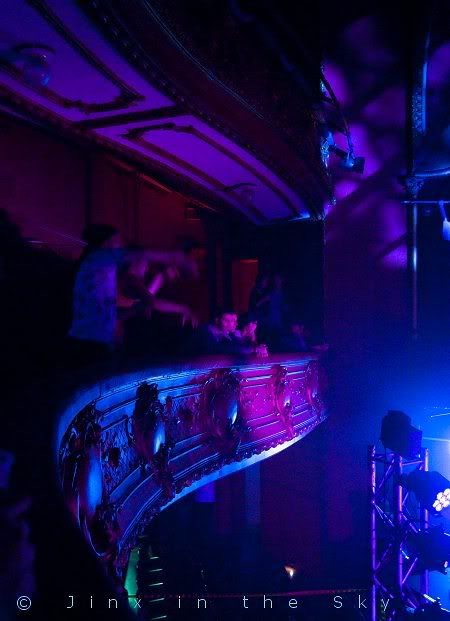 Towards the end of the night we sat up on the top floor...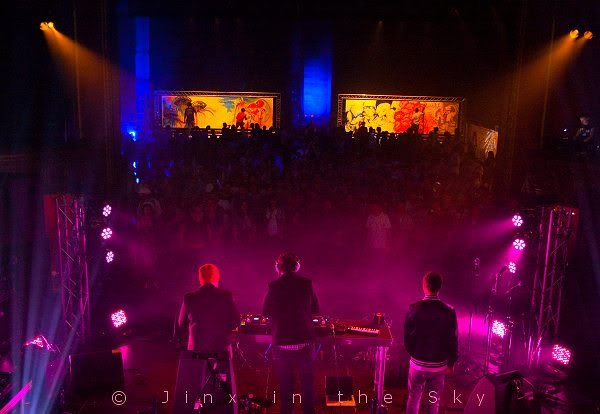 ...where we had a good view of tha band and the paintings coming together in the background.
I looked up towards the dome and there were these cool patterns plus a starry ceiling.