I bought a whole bag of "broken" jewellery from the antique shop with
the future intent of bedazzling a jacket of some sorts with its contents!
Check out my treasures! :D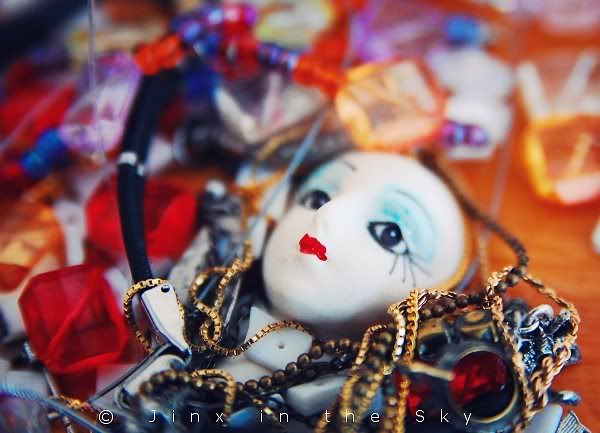 MORE: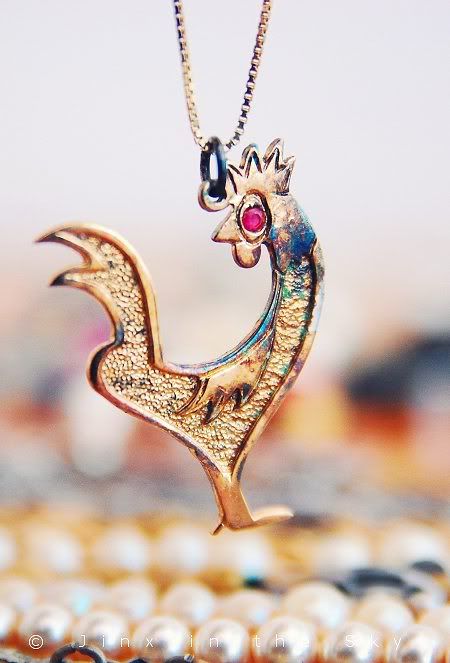 I was all exited detangling everything at home. Sometimes I dream of finding and collecting jewels or other treasures in my dreams and being very happy that I found them. Then I wake up and they're all gone :(
So needless to say I felt like I was dreaming a bit there :P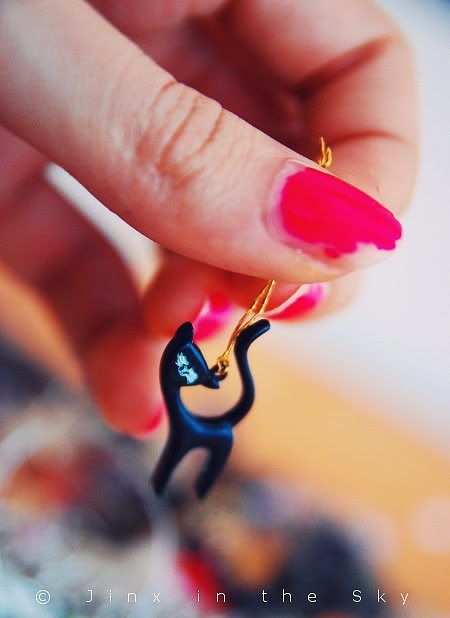 This pendant really moved me. Must have been someones treasured memory of a loved child/ grandchild...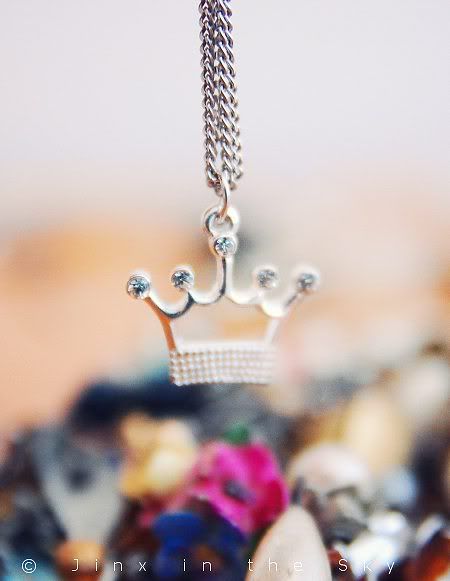 This crown is so tiny!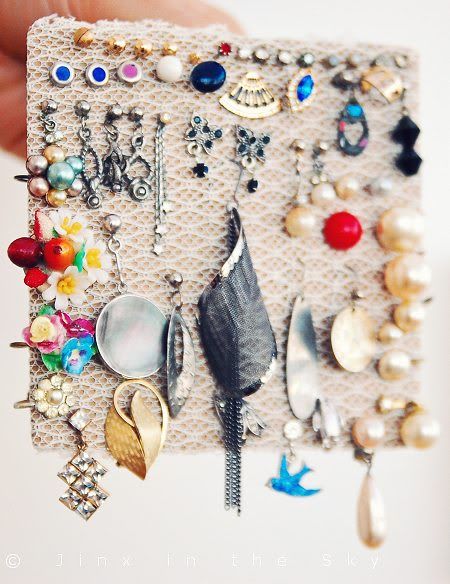 I sorted all the earings out even though I'm not gonna use them like that. I was in sorting mood :P
This isn't actually a ring, but it could be made into one :)
This little ring is one of my favourite treasures from the bag and I've been wearing it every day!