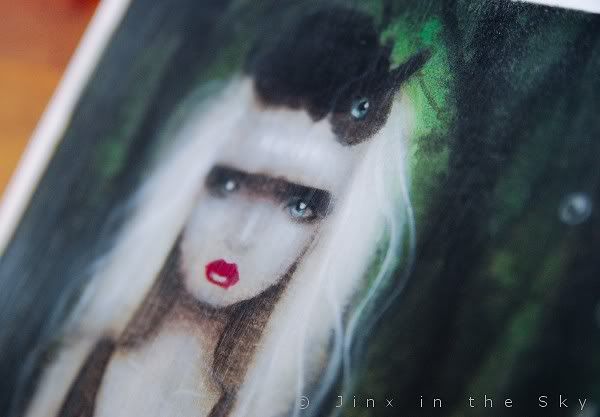 I've been experimenting again with my "other" painting style which I used last year
to illustrate my book
"The Eternity beneath the Bathtub"
. Those illustrations were
made using watercolours and coloured pencils.
For this new one I've used acrylics very thinly like watercolours but with the
advantage that you can varnish them which makes the colours come out better.
I plan to do a series of them. They'll all be very dark in black frames and
feature my beloved black bunny rabbits. I'll tell you more about it all in a bit.
MORE: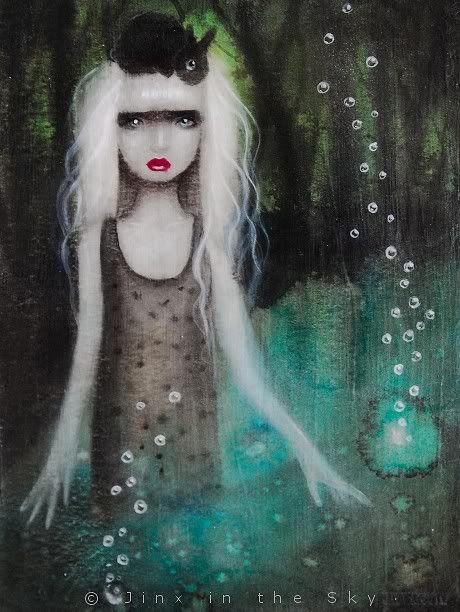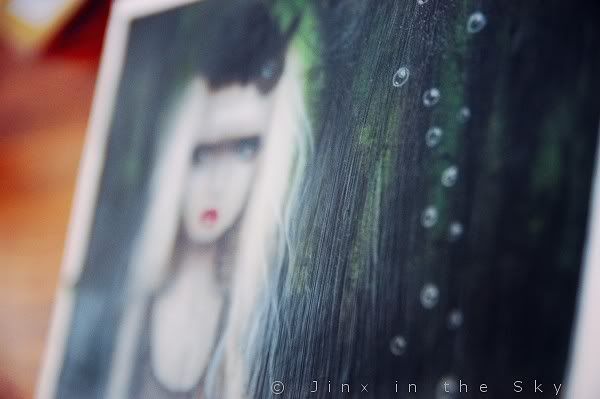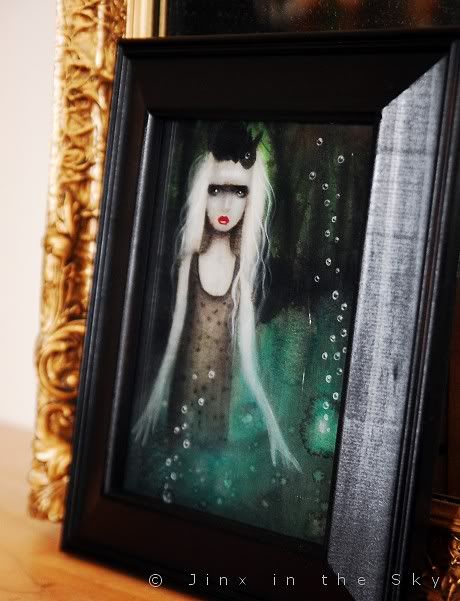 Also there's been a terrible earthquake in Christchurch yesterday with many
people dead and even more still trapped in the rubble waiting/hoping for rescue.
I would like to auction off a painting of mine with all profits going to the relief fund
there. I'll post again with details on which painting it will be and how to bid on it.