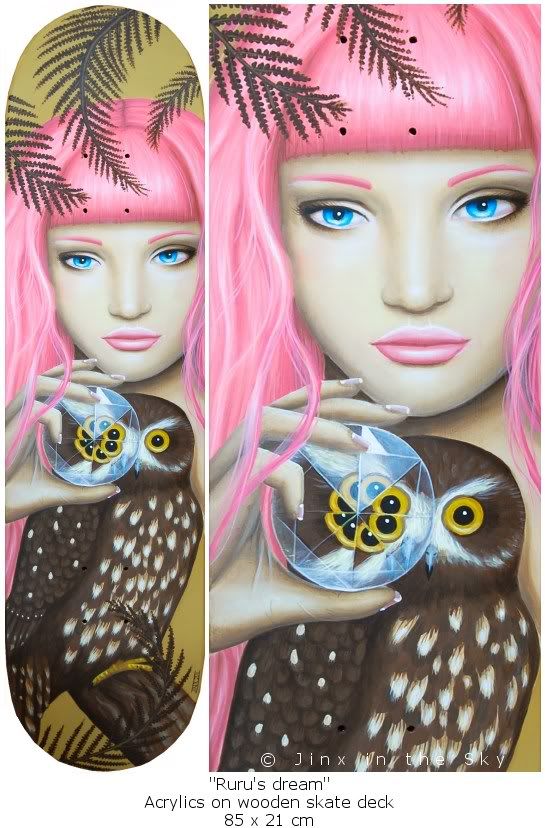 So here is the whole painting! It's gonna be part of the show
"Skate of the Art"
which will kick off at
Te Papa, Museum of New Zealand
on the
12th and 13th of
February
for the Bowl-A-Rama skate competition! Afterwards the exhibition will
move up to
Manky Chops Gallery
for a month for everyone to see (and buy). I'm
so excited to be part of this! My art will be sharing a roof with the likes of
Max Ernst
,
Henri Rousseau
,
Auguste Renoir
, and many more that are part of
the
"European Masters" exhibition
on display at Te Papa's Level 4 at the moment.
"Skate of the Art" will be on display on Level 2. Make sure to check it out if you're in Welly!
My art gets to be in a museum before I'm dead, yay!
Click here for the facebook event.
I wanted to put a piece of New Zealand into my piece so I chose to paint
one of my favourite native birds, the Ruru/ Morepork/ Southern Boobook,
which makes the cutest sounds at night.
The fern leaves are also very symbolic for this country. :)
I also made a
progress video
for it! See me paint the whole pice in 5 minutes :D
MORE: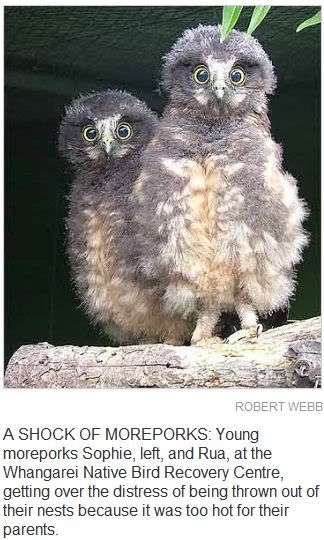 Look at theese cute ruru babies!
Click here for the whole story.
My board was also in last week's Wellingtonian: