My boyfriend and I flew to
Sydney
2 weeks ago to visit friends.
For the first 3 days we drove 3 hours south to
Hyams Beach
in Jervis
Bay which has the whitest sand ever. And the cutest parrots!!
Upon arrival we saw a kangaroo in front someones house a few doors
down! I was so excited as I had never seen one before in real life :D
The first day was a bit rainy so we stayed in most of the time. We noticed
some birds sitting on the power lines and I tried feeding them...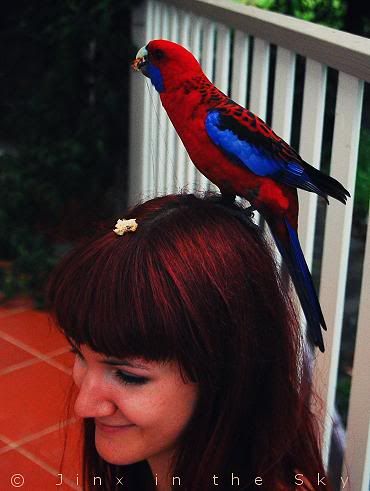 Withing a few minutes they were all over our deck and sitting
on our hands and even on my head! (I put some bread on it :P)
This gif is my favourite! Notice how the parrot also turns its
head towards the camera when my friend's head pops in? Haha!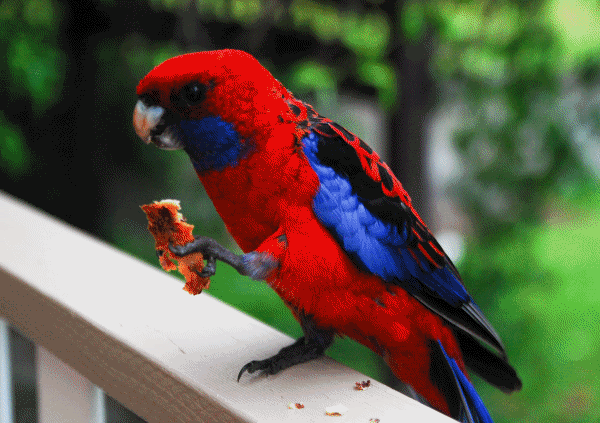 I almost died of cuteness watching them hold the food between
their toes and taking bites like it's a sandwich, awww <333
The plants there are so weird and beautiful!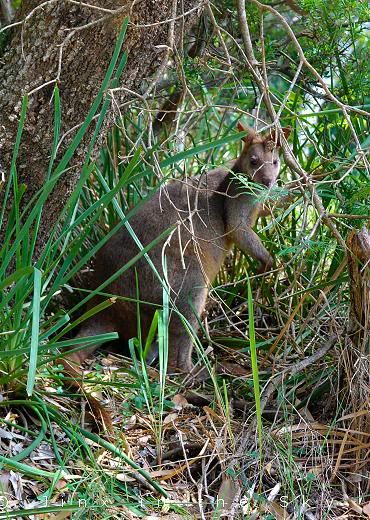 On our way through the bush towards the beach I heard a rustling noise and looked
up and all I could see at first was this big brown bum with a long tail sitting there. Until it
turned around and I saw it was a wallaby sitting 2 metres away from me :D
This is Murray's beach. It lies inside a national park and is
so beautiful! I went snorkeling and watched some cute fishies
eat algae from the rocks wishing I had an underwater camera.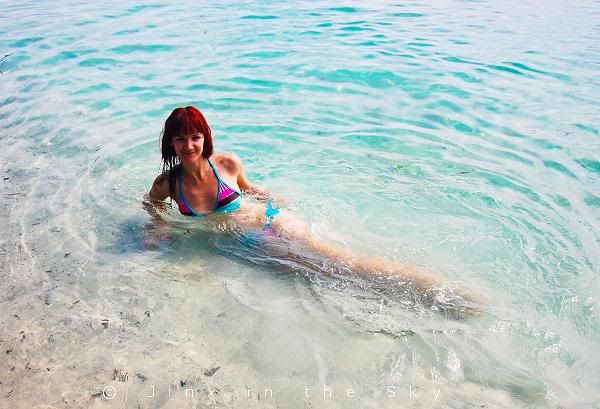 Mermaiding around... The water was so clear!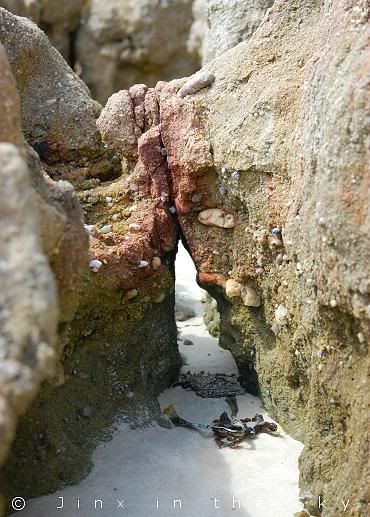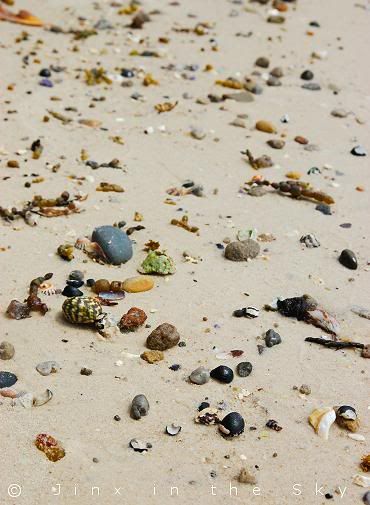 So many pretty shells but I couldn't collect any
because you can't bring foreign nature back to NZ. :(
We saw quite a few spiders too... I think this could be a golden orb spider. The big ones
apparently are able to catch and eat birds:
Check this article out. There's a video too!
They were all up in the trees too!
I found wood with this strange pattern everywhere!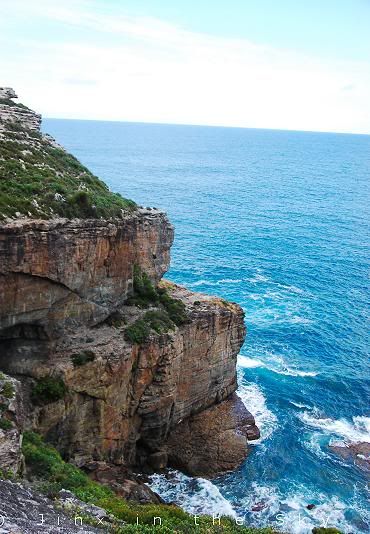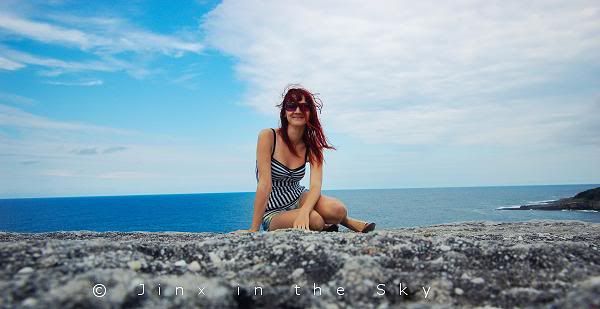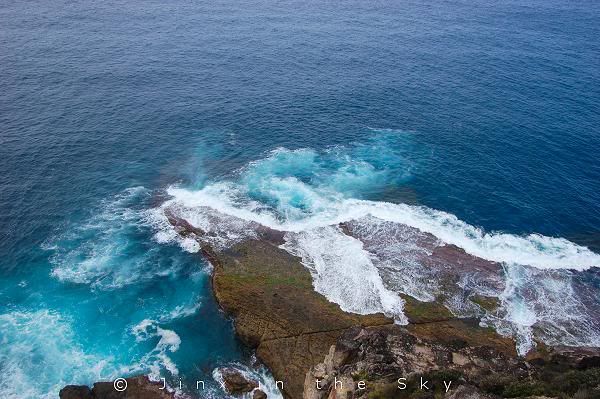 This photo was taken from very high up on a cliff!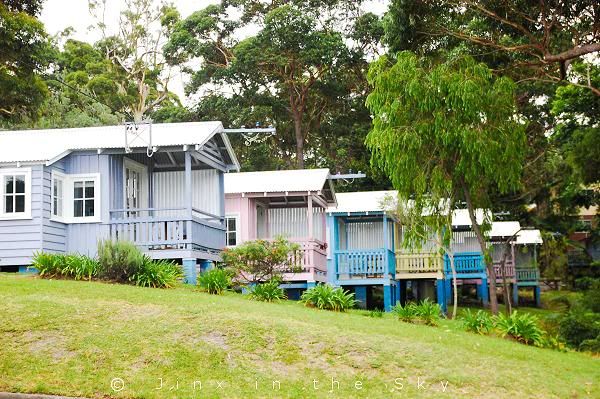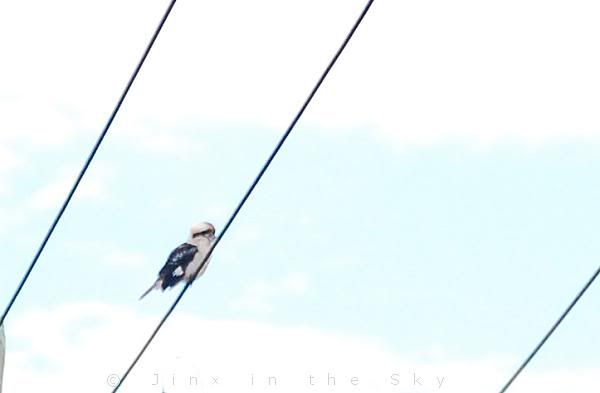 A kookaburra, aww! I love these birds. Their laughing call makes me smile!
It kind of sounds like a mix between a monkey and a dolphin. One morning
I dreamt of dolphins and then woke up and saw it was just a kookaburra
sitting outside our house. If you've never heard their call before
click here! :)
This one is Hyams beach which holds the record for the whitest sand in the world!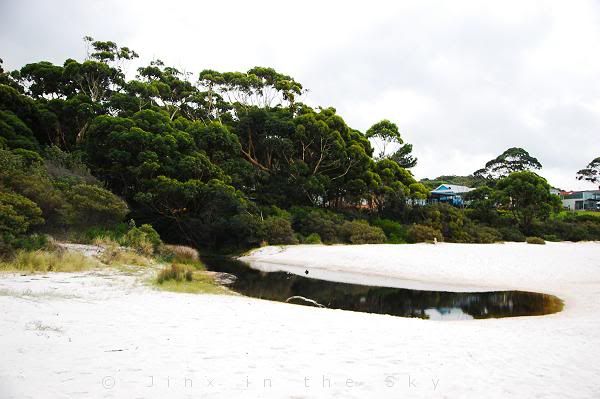 It creates a nice contrast to the black lagoon next to it.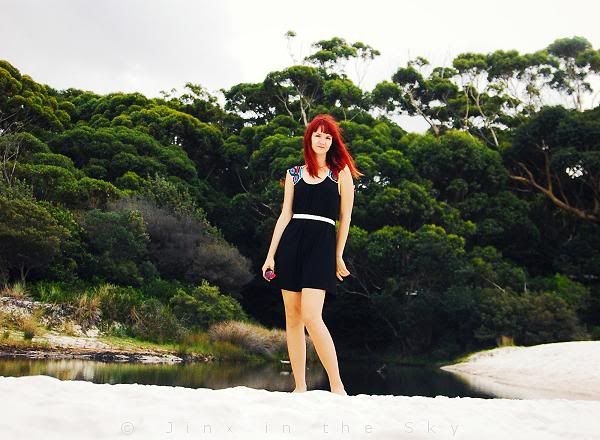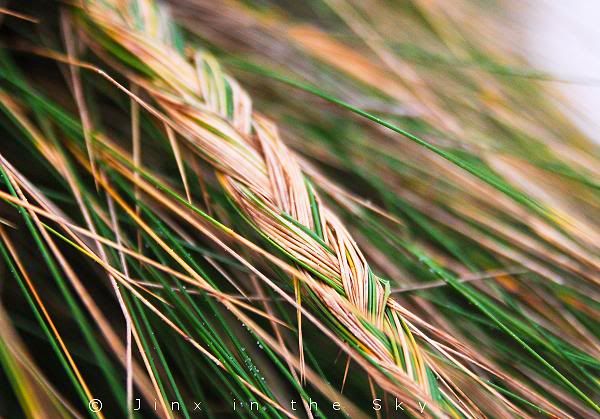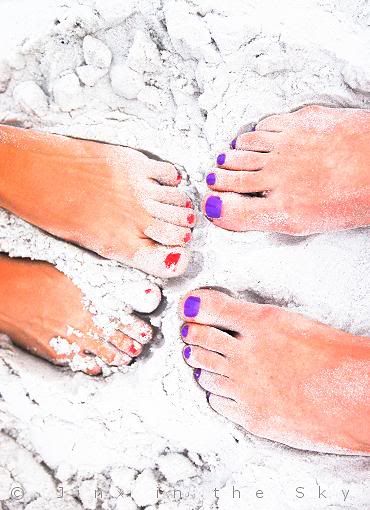 My friend Emma's and my colourful toenails :P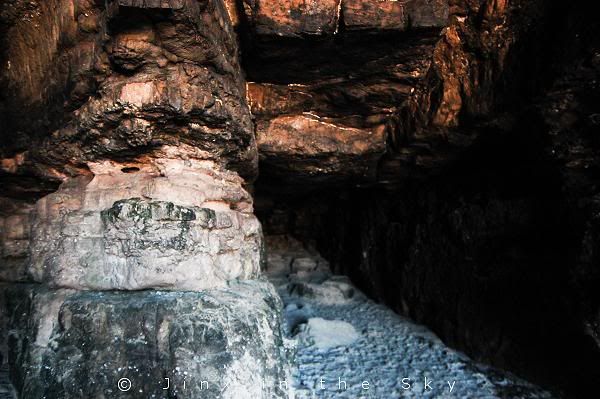 Another beach around there had a cave in the rocks.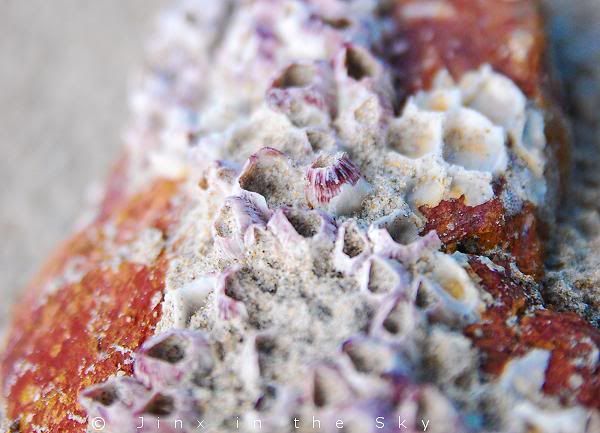 I found these strange looking caterpillars all sharing a leaf before
we jumped back into the car and drove 3 hours back to Sydney!
Sydney photos are still to come :D