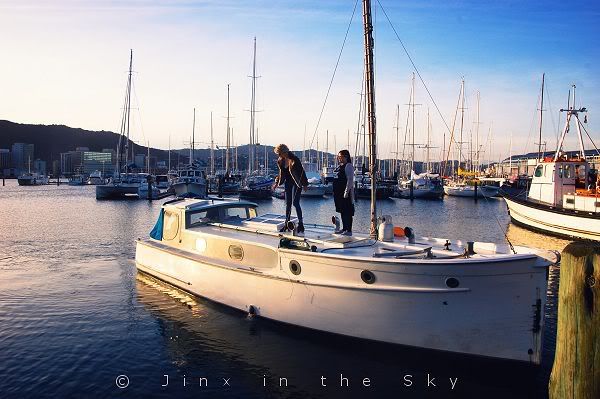 Last weekend my friend Sam and I got
invited to cruise around on a cute little houseboat!
MORE: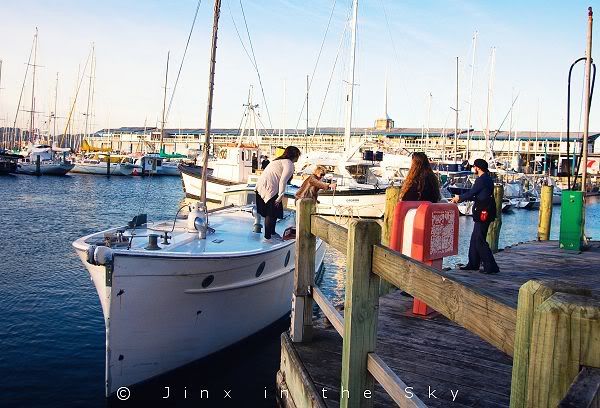 It was quite a mission to get the boat all tied up! :)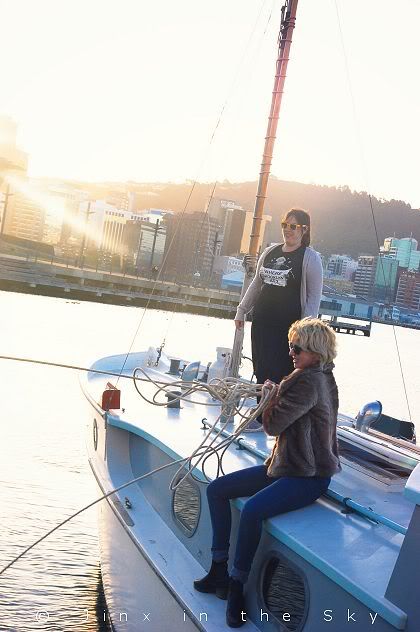 Joni put some juice in the tank and off we went!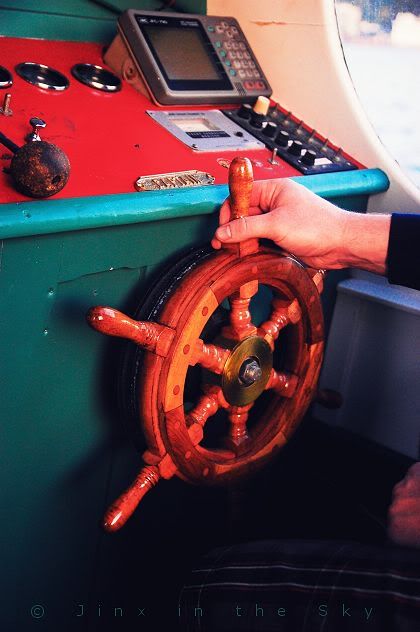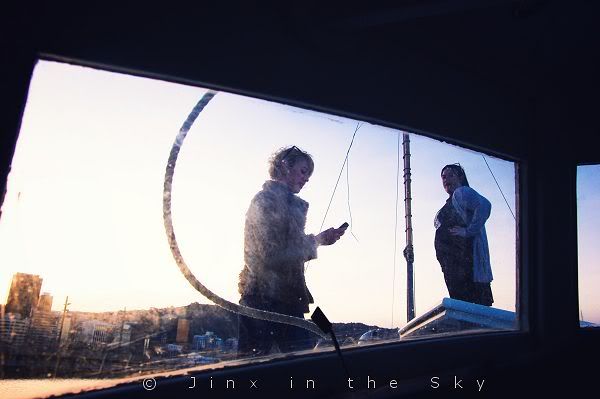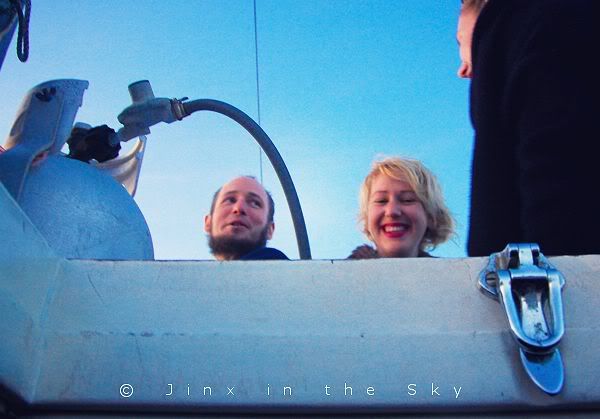 We climbed up through the hole onto the roof.
Captain of the Welly harbour!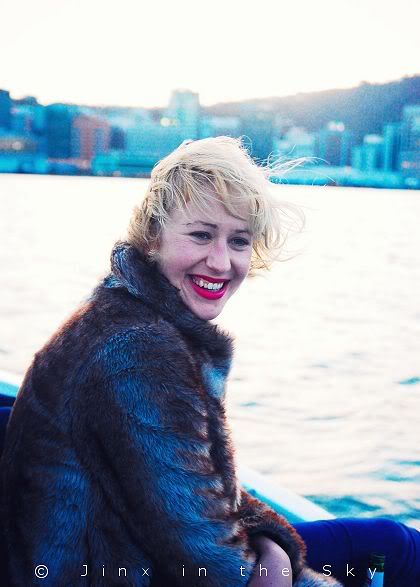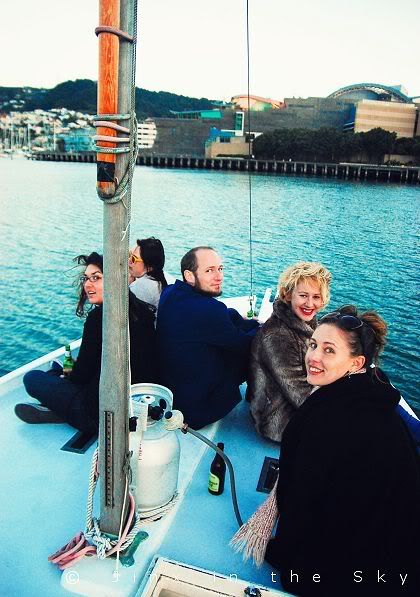 It was a lovely afternoon! <33