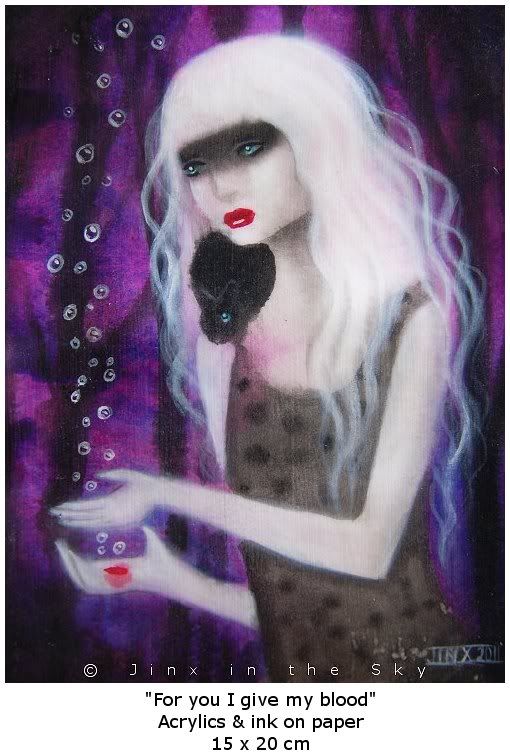 (Click to view each painting)


Here's my contribution for
"Not just another group show"
opening this Friday 27th of May at
Te Karanga Gallery
,
208 K- Road,
Auckland
.
Click here
for the facebook event.
My artist statement:
"The universe talks to us in soft whispers telling us to
turn our darkened eyes to the light at the end of the tunnel.
These quiet voices -imagined as air bubbles- are coming from
the world around us. We need to be open and listen carefully.
The black rabbit functions as the girl's guard
dog who protects her soul from dying."
They're done in my
"other"
style.
This time acrylics & ink on paper.
Click here for the pricelist
if you're curious! If you'd
like to buy some email me at
theirea@gmail.com
or
speak to the nice people at the gallery while visiting :)
See you Friday!!! :D