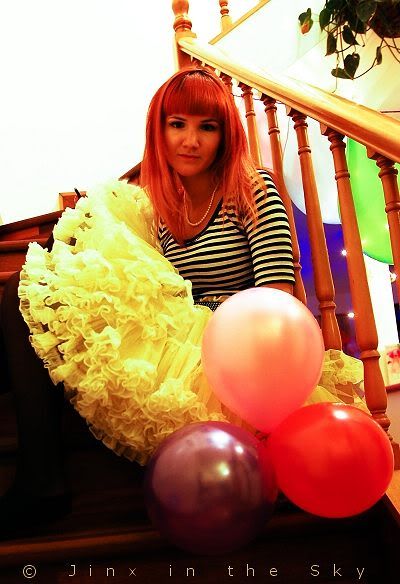 10 days ago I turned 25 and had a party of course :) When I was 24 and
someone asked my age I always accidentally said 25 but now it's the other way
round. 25 feels like a good number! I've always liked the age I am... I remember
on every birthday since I was about 16 I thought "Oh 16/17/18/... is a cool
age, I think I could stay this age forever!" Let's hope this continues :P
The day was spent in the botanical gardens where the magnolia trees are in bloom <3
My austrian import Sandra, a childhood friend of
mine, is feeling at home in New Zealand's trees :)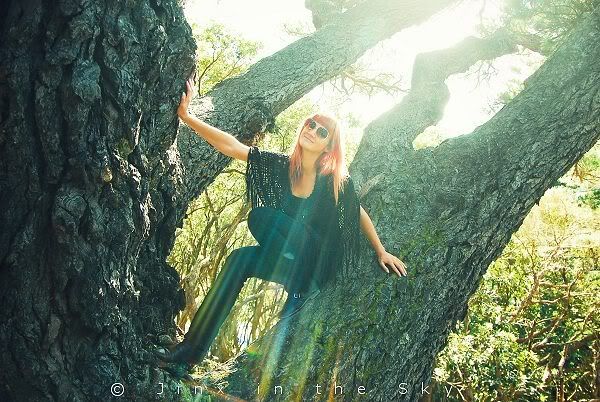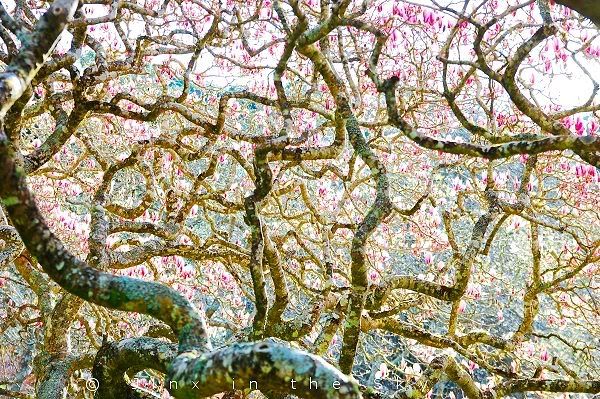 Sorry about the flower spam but it was just so beautiful! :P
Evening came and I changed into my huge yellow petticoat-
turned-tutu and decorated the place with baloons.
After the first guests had arrived we had to evacuate the building because
someone set off the fire alarm on a different floor so we all stood outside
and watched the firemen find out what's happening. More guests
arrived and we had a little street party until the building was
pronounced safe again we went back up and continued :D
Tannia
&
Xoe
(Check out her
art
!)
Lovely Lucy <3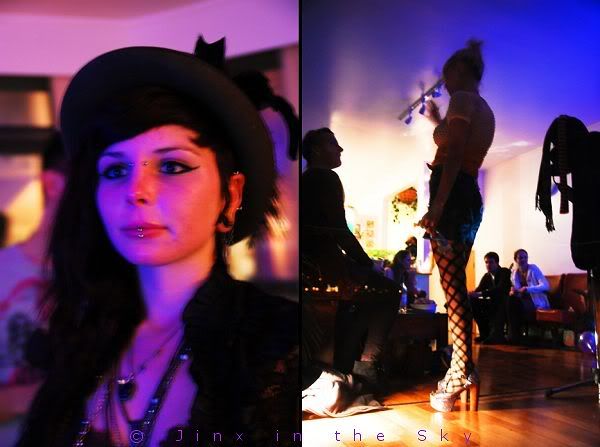 Gina
posing as my painting :) She's also an
artist
you should check out!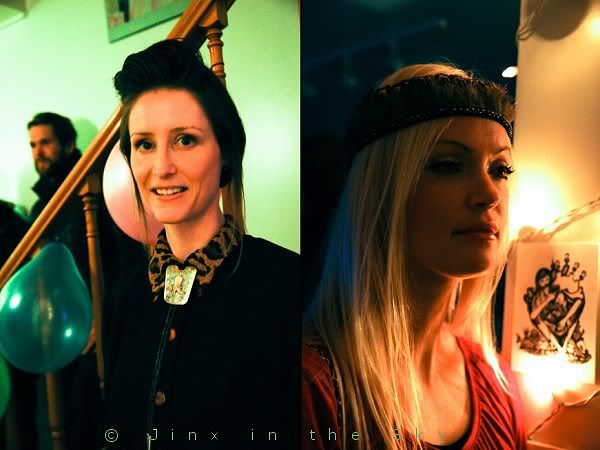 I had a great night (and even more tequila)! Thanks guys! <3<3<3