Friends and I drove down to Carinthia a second
time to attend
Sauzipf Rocks Festival
which I used
to go to back in the days when I was 15-17.
I got to catch up with old friends (and their cute dog). :)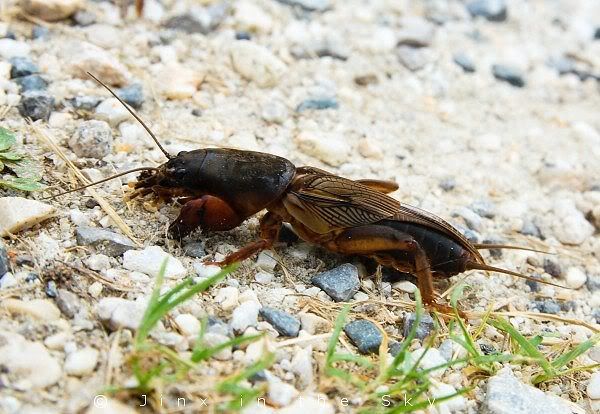 This huuuge (like 10 cm) mole cricket was crossing the footpath!
I sat next to it while it was crossing and saved it from 3 bicycles.
My talented friends from "Lesson to be Learned" played.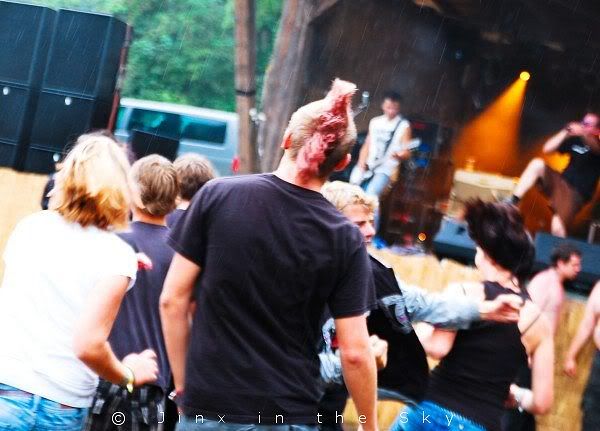 Fun times! :D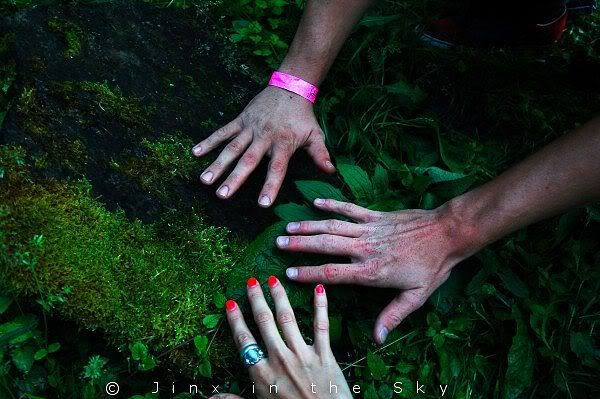 We went backstage out into the forest where it is like
4 degrees cold because of lots of underground caves
exits in the area. Cold air streams out of the holes.
You can feel it the most near the ground.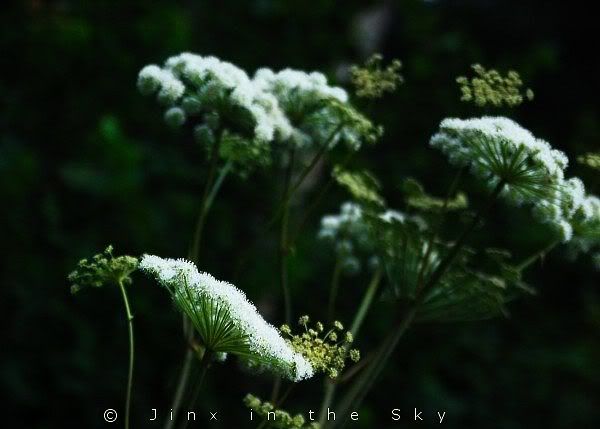 It had rained just before and now the fog was making an appearance.
I spotted one of the securities in the fog and took photos because it
looked so cool. All rock n oll with his red bandana in the mist and the
yellow flowers. Back in the festival area we saw him a few times and
Pom and I speculated what his name would be. We thought maybe
something like Heinz or Roman or another strong sounding name.
As we ran into him again when the last band played I decided to
just ask him and his name was... Vally - short for Valentin :D
Pom working the hair!
Another friend was smoking into the camera so we had more fog :)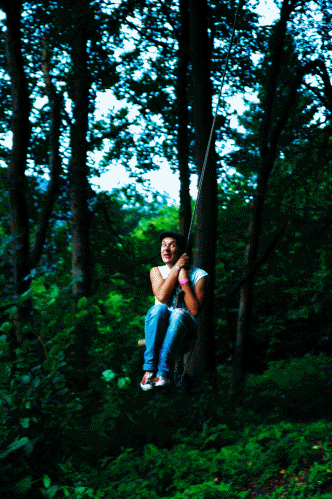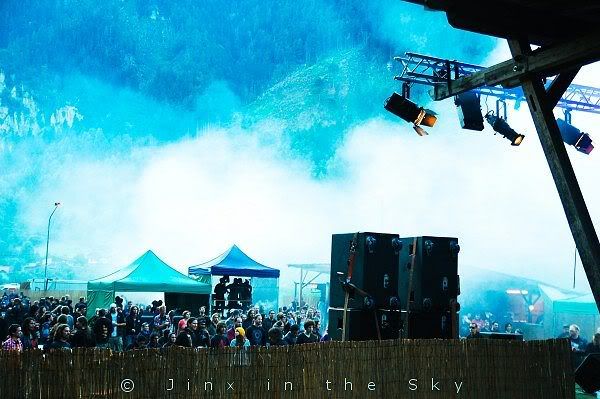 Foggy view from backstage.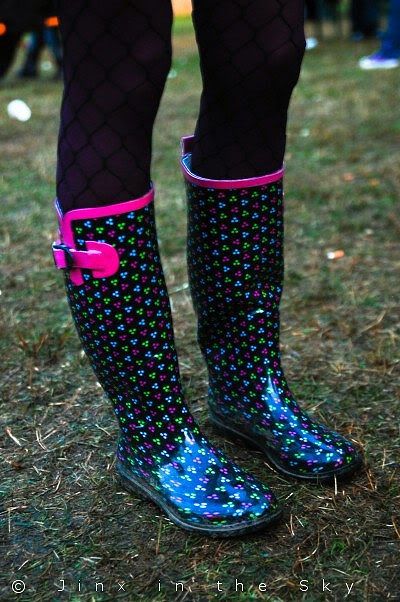 Mely had the right idea of footwear :)
A girl drummer, yay! <3
We climbed up very high into a cool treehouse next to the festival.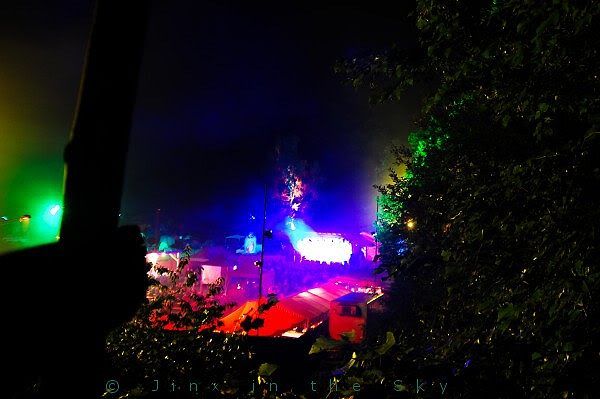 Nice view of the stage from up there!
If you look closely you can see the stars in this picture.
It was nice and cozy up there.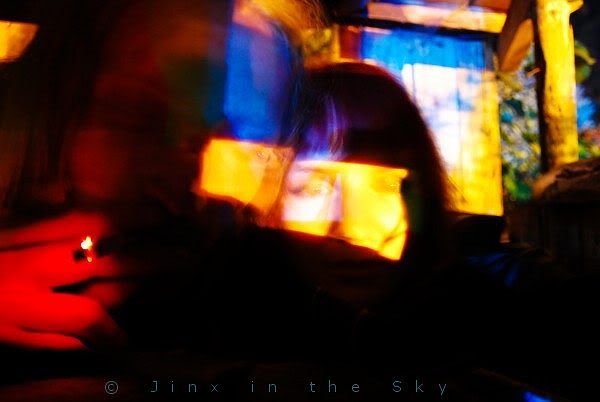 After a more than adventurous descent we went
back in and saw
Mignon
rocking the fake blood.