While I was back home in Austria I had the chance to drive
across the border into Slavonice, Czech Republic, where the
1970s film
Valerie and her Week of Wonders
was filmed. It's my
favourite so I was very very very excited to visit this place!!!
This alley looked familiar...
...of course it's in the film :)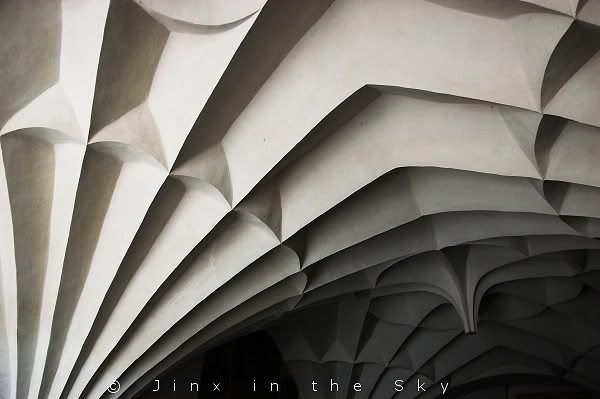 They have amazing ceilings everywhere!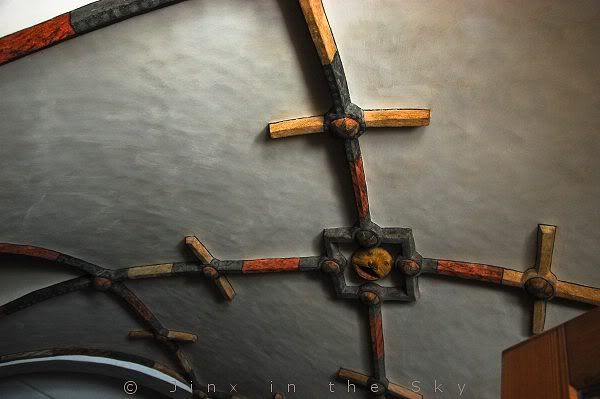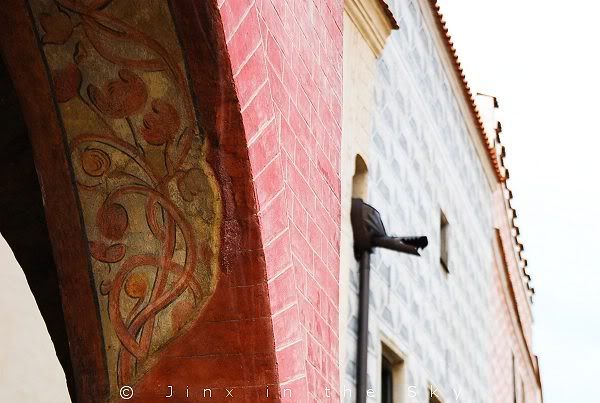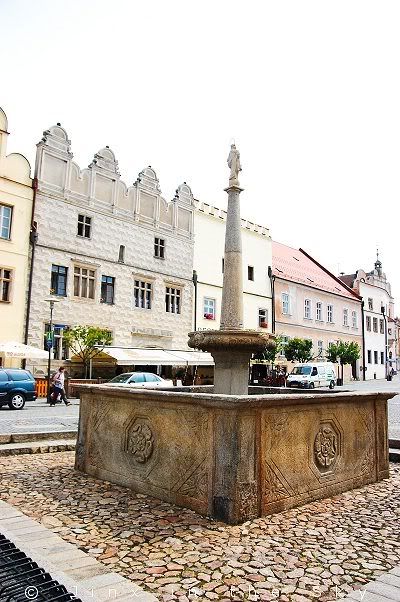 The main square with the fountain, which now looks a bit different.
They left the tall middle pillar but removed the statues around it.
Here's what it looked like in the film.
It's such a beautiful little town <3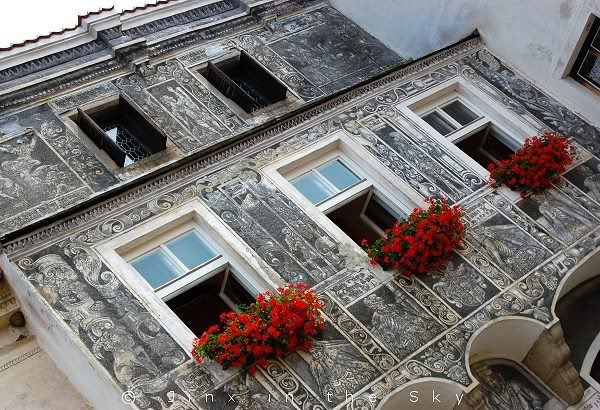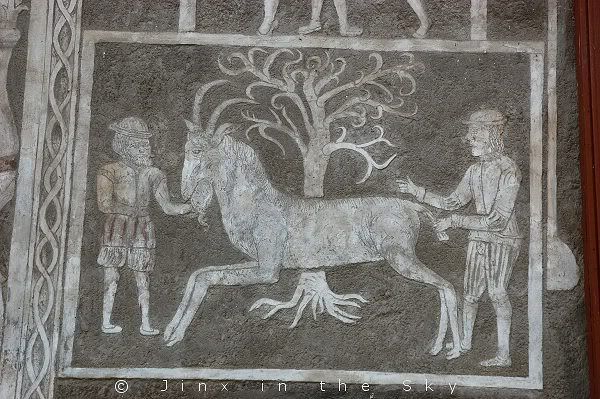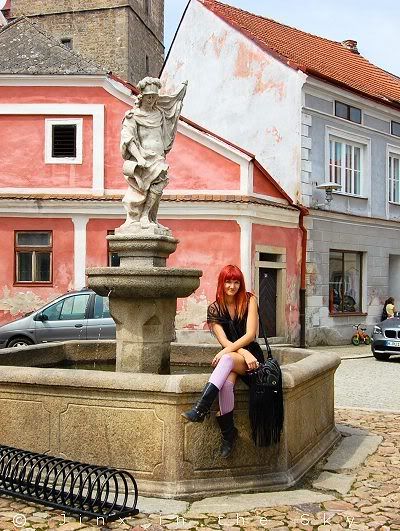 Sitting by a different fountain. Theres a few of them around.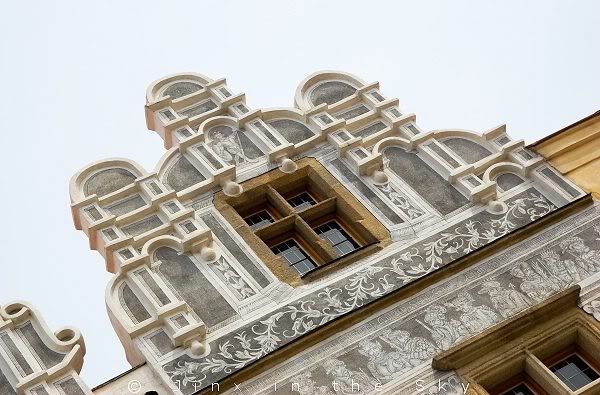 This was up the top of the bell tower of the church.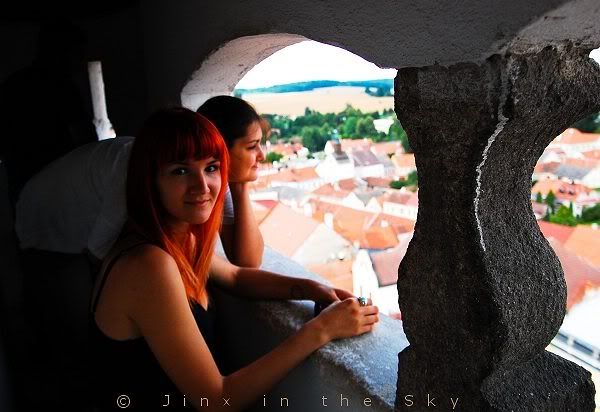 Pia & I enjoying the view.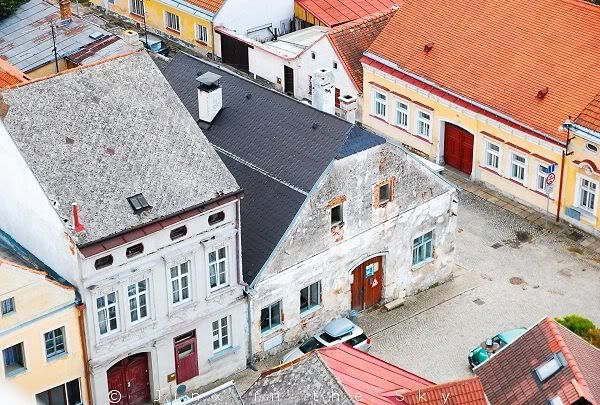 The main square from above.
In the film the market takes place there...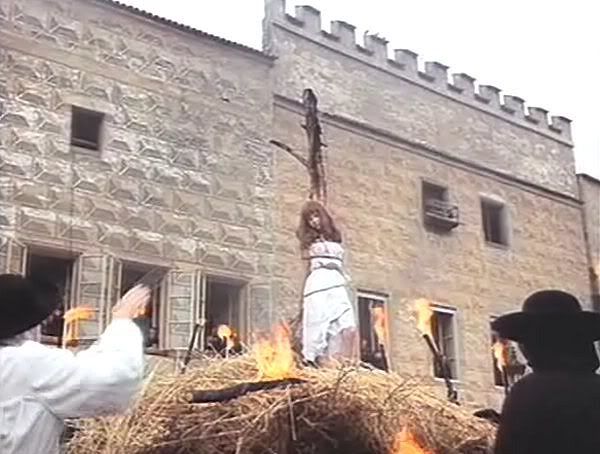 ...and people try to burn Valerie at the stake.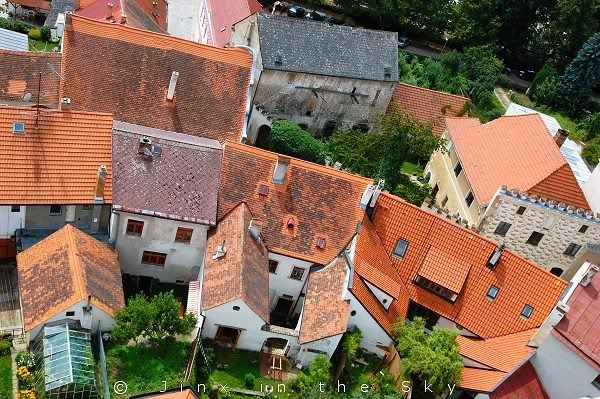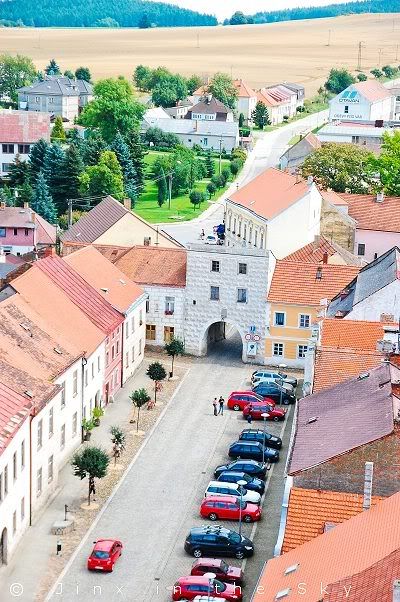 To get in and out of town theres a couple of arches. I
think this one might be the one where Hedvica's wedding
entourage come into town at the start of the film...
...but it's hard to tell...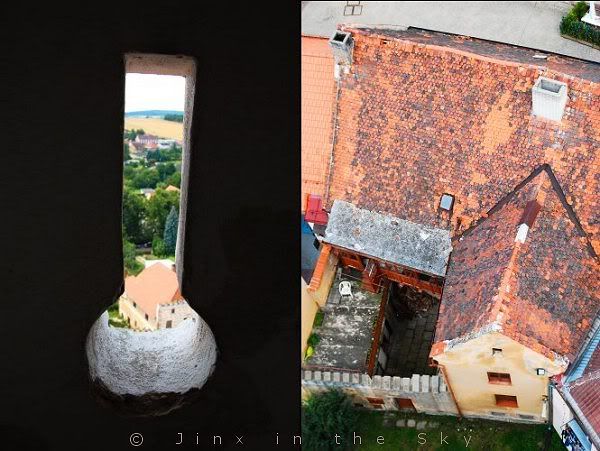 Going down, I think it was 170 steps or something?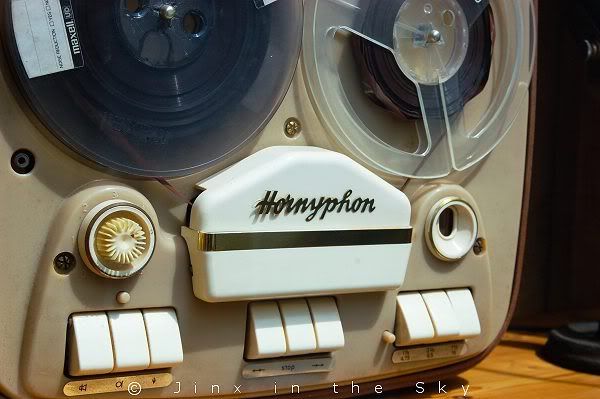 Saw this in a window. It advertises the Czech online radio station
www.radios.cz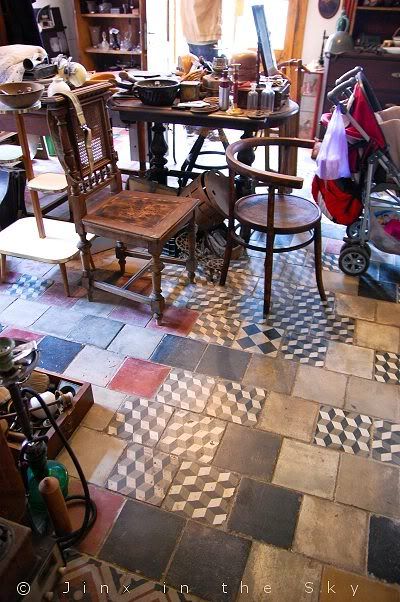 Theres a nice antique store, check out the crazy floor! Amazing!
I spoke with the owner in a mix of Czech, German and English and
asked if he knew anything about the film being made here. He
said he has seen it and liked it and that a while ago they
showed it in town, I think for the films anniversary.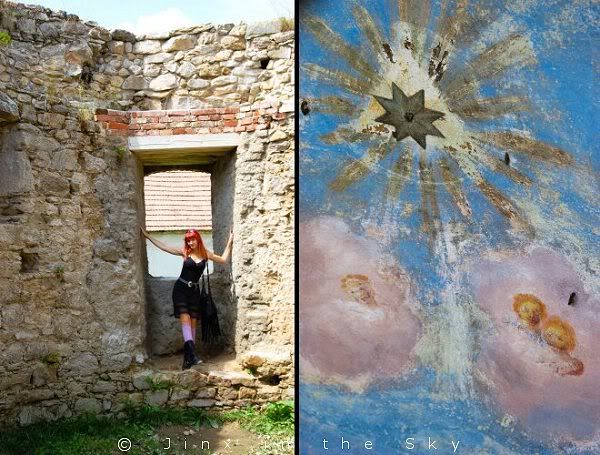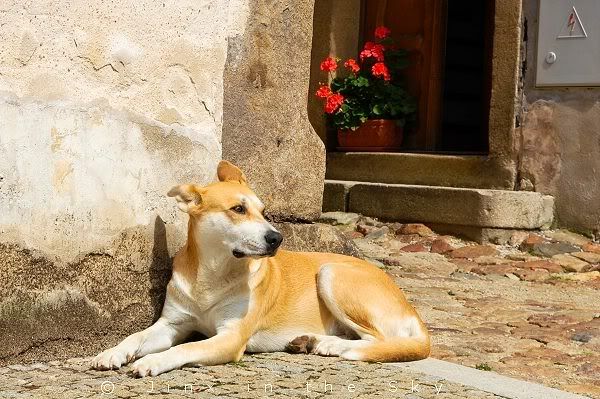 Goodbye Slavonice! I'll be back someday :D