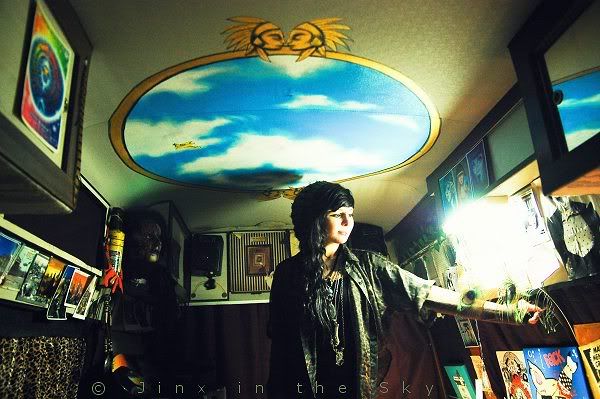 It was Dave's birthday and I was invited to visit his and
Xoe's amazing 70ies house. While there, 2 friends and I
got sidetracked into the timewarp of Lucy's gypsy caravan...
Everything in there has sentimental value.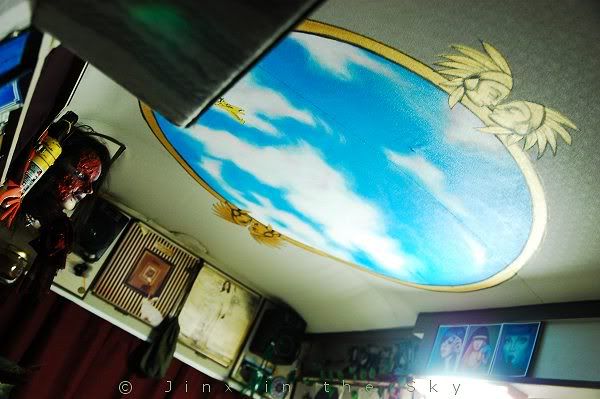 The sky mural was done by sister Xoe. If you look
closely there's a yellow plane flyine across it :)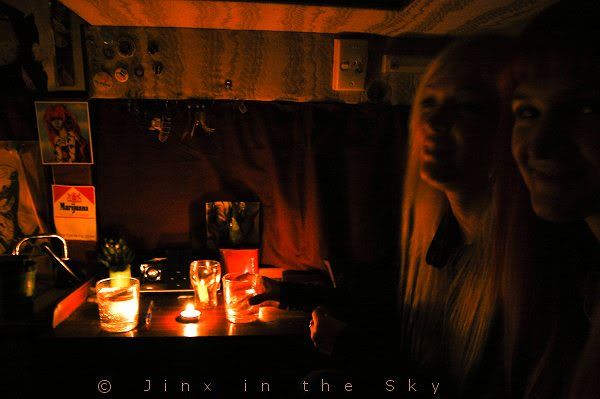 Gina and myself in the back of the caravan, forgetting the meaning of time, day and night...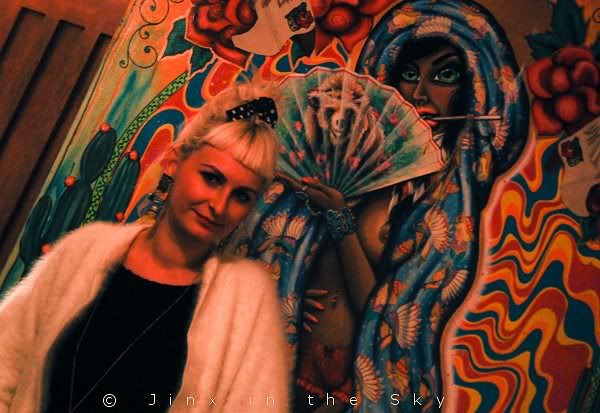 Finally we returned to the house - here's
Xoe
with one of her paintings.
The whole house is filled to the roof with art!
Wizard of Oz Colouring In Book! :DD
Xoe's glitter collection, which she uses to bedazzle many of her glitter pop art paintings.
A special type of glitter from I think Spain(?)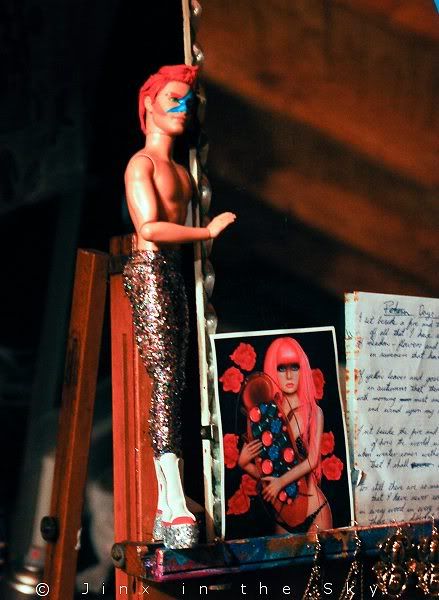 She turned Ken into Bowie with glitter pants! How cool is that?!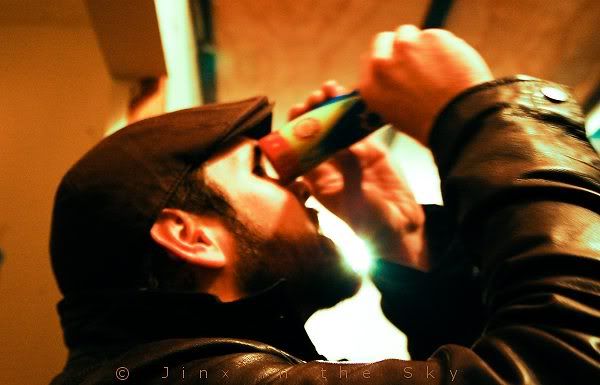 Harry looking at the stars...