I recenty got my OWN clip in hair extensions...
I got some blonde ones which I coloured with colourbug :D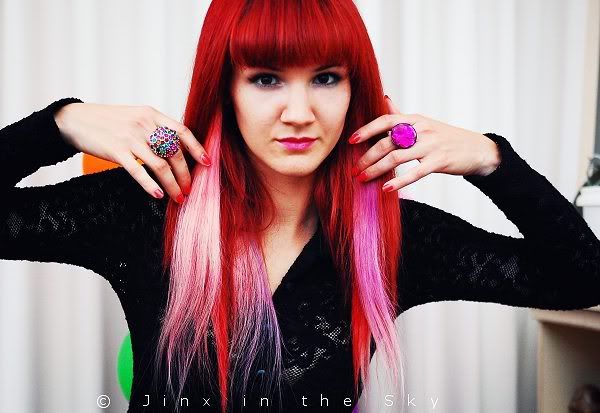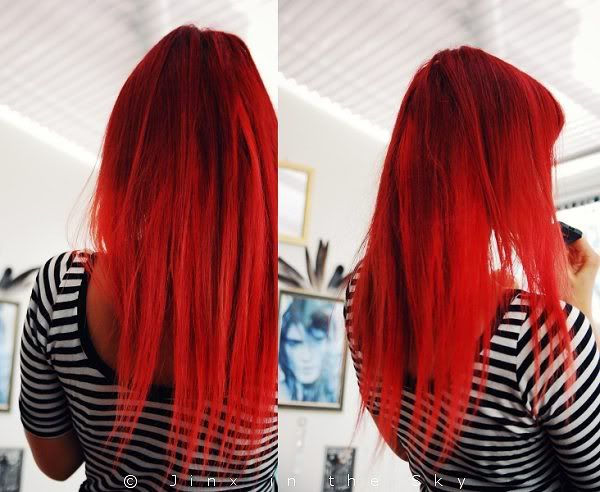 Some I dyed red which is cool for when I've freshly dyed my hair and its very vibrant!
I will also have pastel coloured hair for my Halloween outfit
(theme is "come as your favourite dead singer"...you'll see
shortly) but I've bought a wig for that, which I dyed yesterday
using a very diluted mixture of acrylic paint and water.