After many goodbyes in Austria (I say goodbye with a straight face and after
the person is out of sight I shed a couple of tears) I flew to Singapore to meet
up with my boyfriend who was flying in from NZ! We had been to Singapore
before but only for 2 days and now we had 5, yay! We stayed at the
Moon
Hotel
, which is so new that if you
googlemapstreetview
it there's a haunted dilapidated shed
in its place.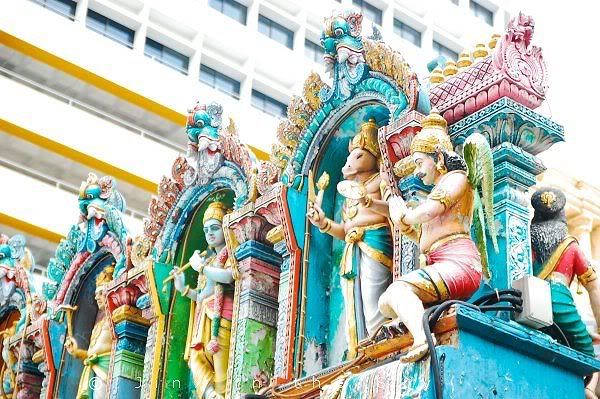 Temple prettyness <3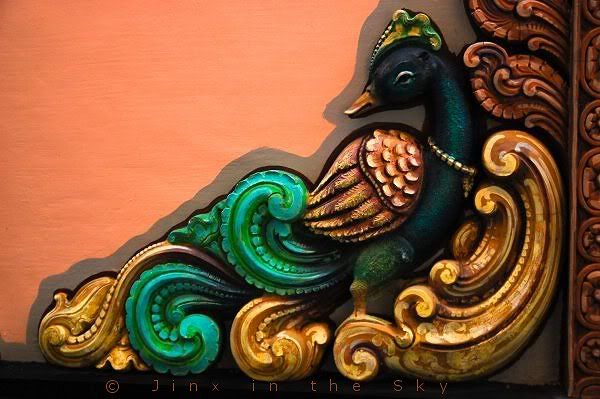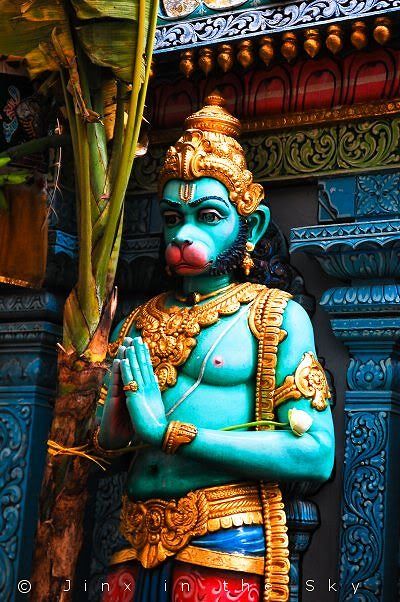 At Fort Canning Park.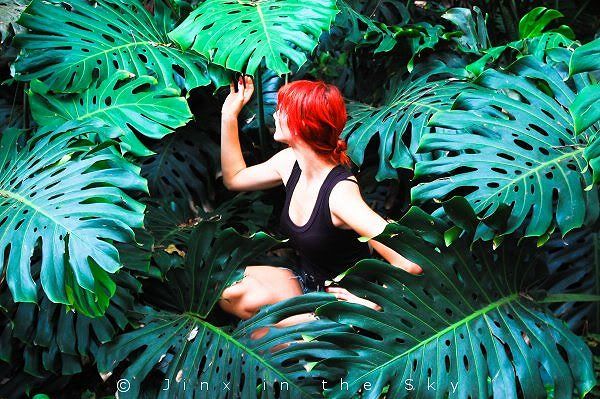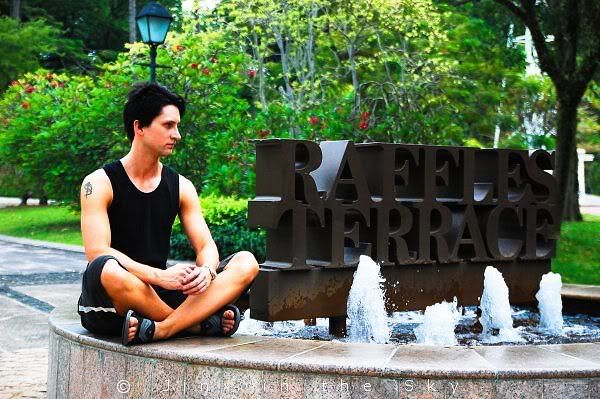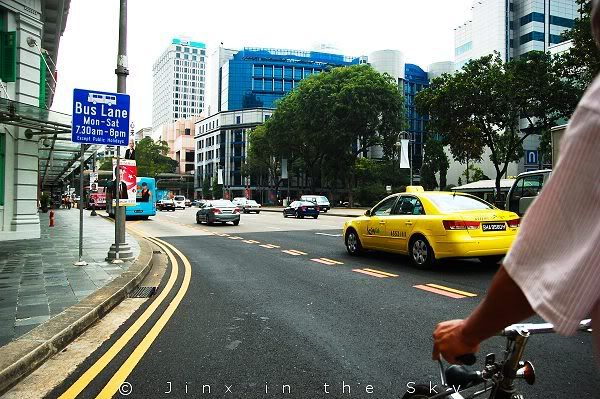 Afterwards we got talked into taking a very scary tuktuk ride to the Bugis
market, where I had delicious "fake meat", veggies & rice for $2.50!!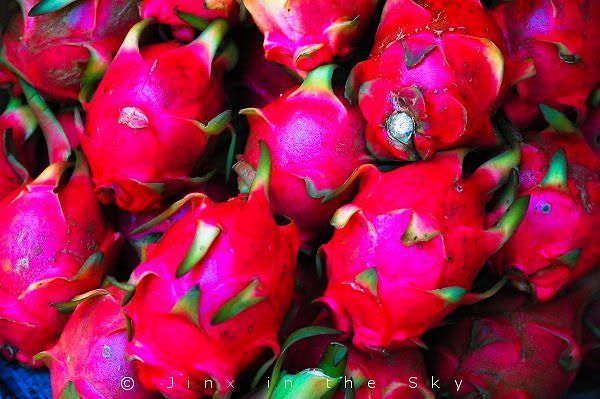 Dragonfruit! I like the look but the taste is a bit boring.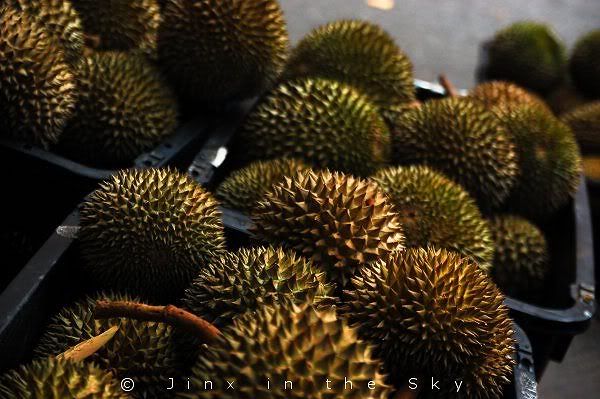 These innocent fruitz are Durians. They are
banned from the subway system o_O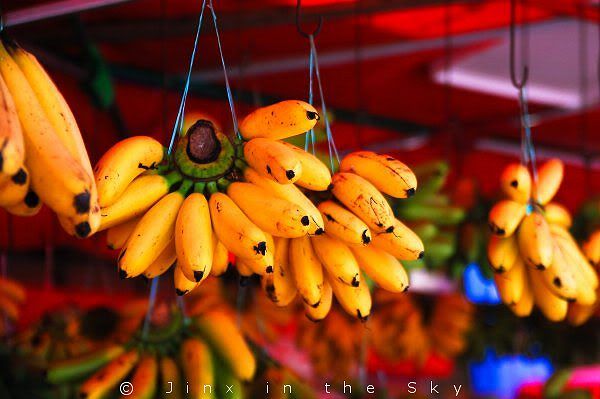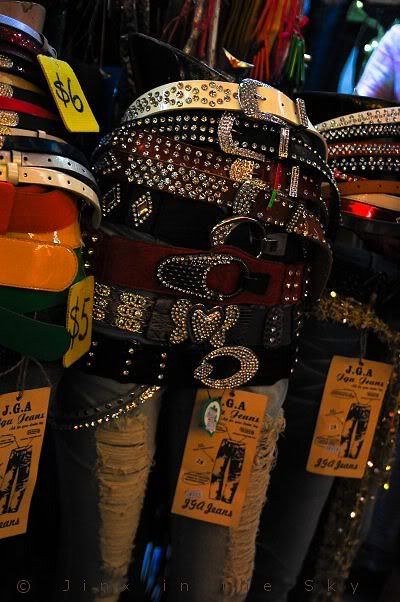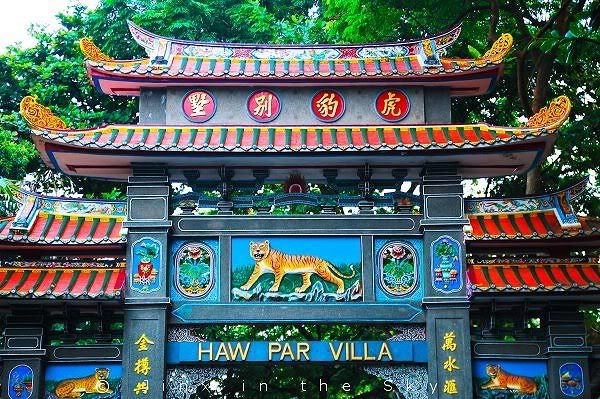 We visited
Haw Par Villa
, an old (haunted) themepark with heaps of statues.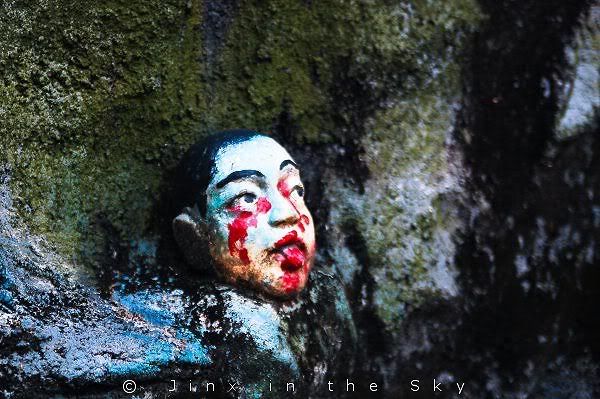 The most famous attraction are the Ten Courts of Hell,
with gruesome depictions of hell in Chinese mythology.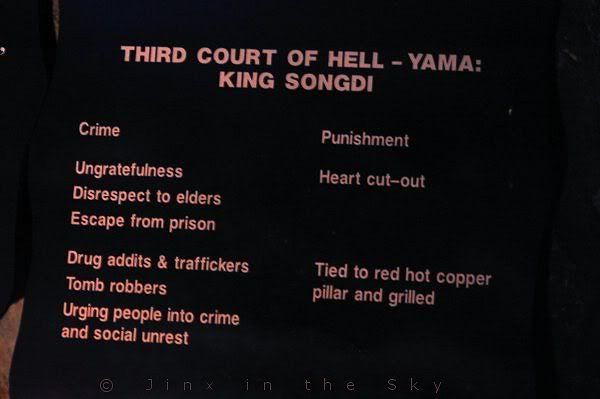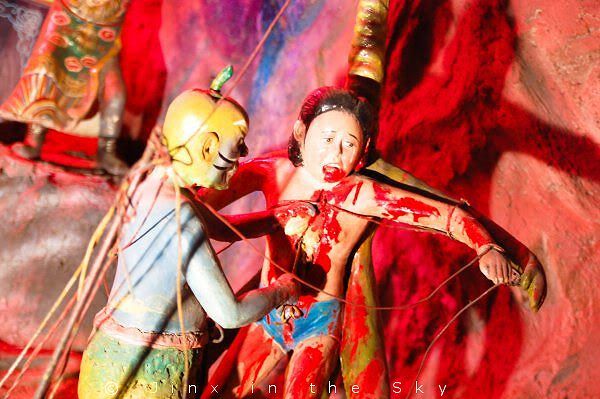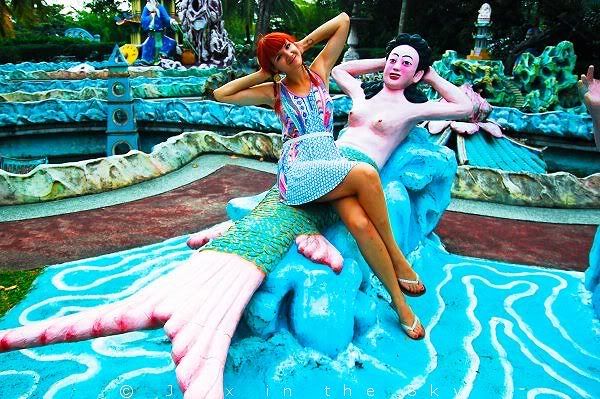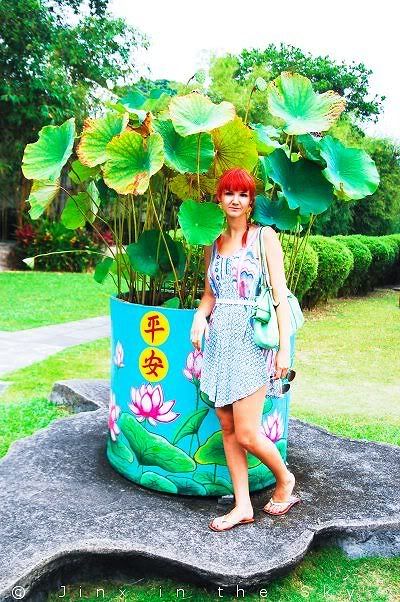 This huge albino goldfish lived in one of the ponds.
I posted more photos of Haw Par Villa over at
Curious-Places
.
I love walking around Singapore. It's so colourful <3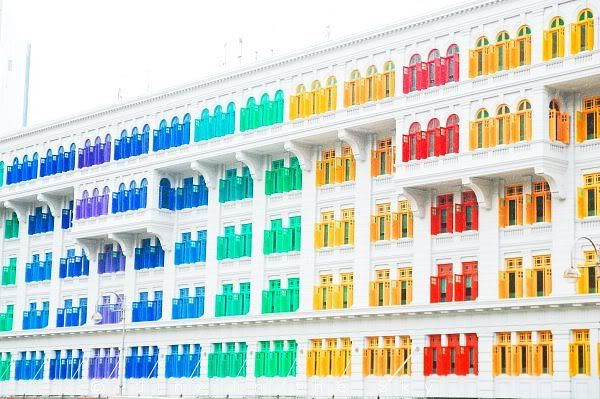 Theres shrines in random places everywhere.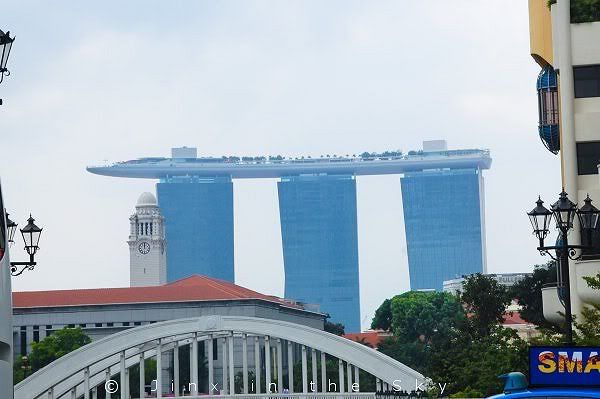 A ship in the sky!!!!! Singapore has some of the most modern architecture
I've ever seen shoulder to shoulder with beautiful old traditional buildings.
Drooling over some madnuts necklaces in Little India.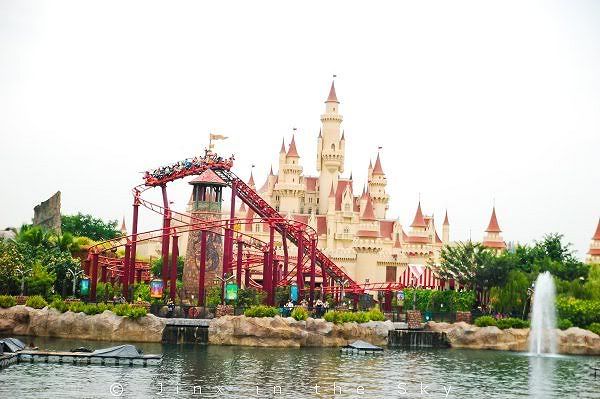 For one day we visited Sentosa Island where the new Universal Studios has opened.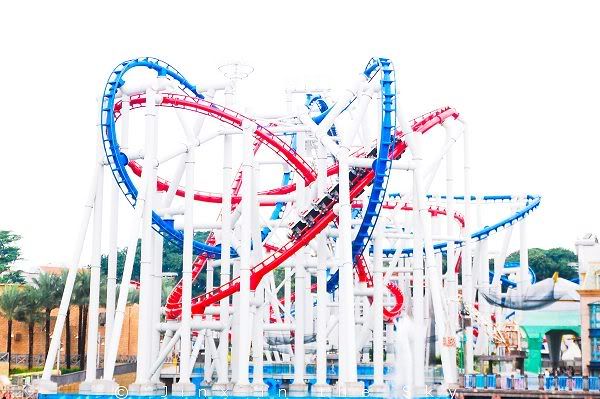 They have some really great rides. This one (Human VS Cylons)
was my favourite along with The Mummy, which is all in darkness
superspeed backwards/forwards crazyness!
Afterwards we spent some time by the beach on Sentosa.
View over the city from the rooftop bar (open air!!) at
Altitude
on the 63rd floor!
The bright light in the background is an oil drilling tower burning.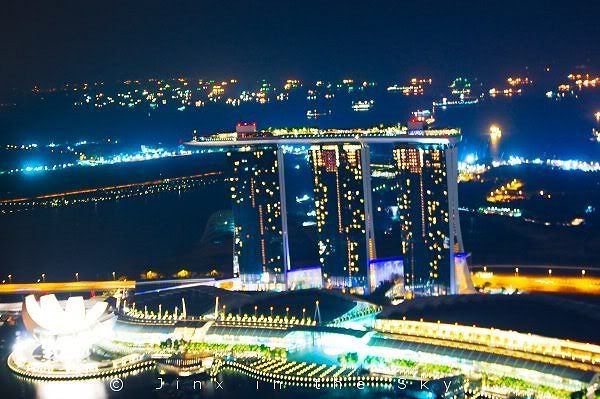 This is the crazy ship in the sky again!
Part 2 will follow soon :)