After Singapore we arrived in Sydney, stayed with friends
for a couple of nights and then headed to the Gold Coast.
Cool mural in a Sydney bar!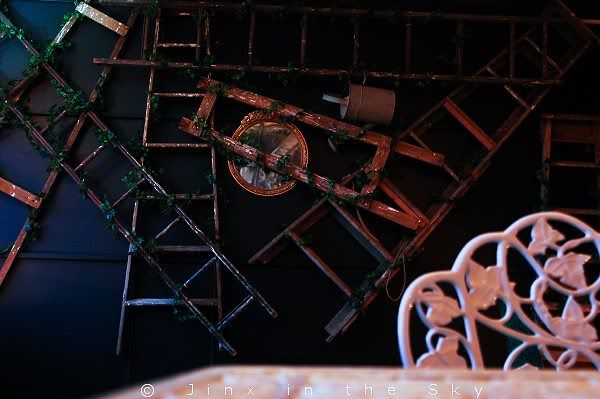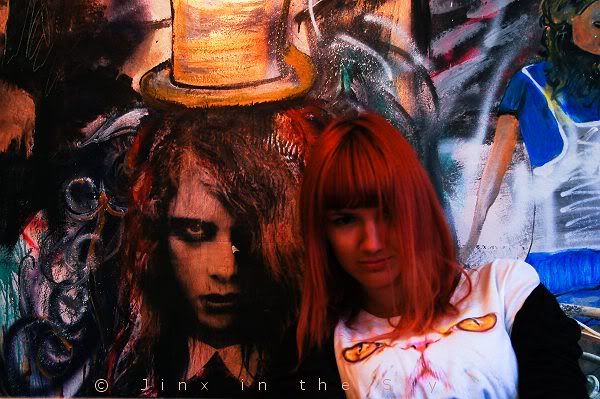 My friend the painting and I :) Check out my grumpy cat dress I got in Singapore :P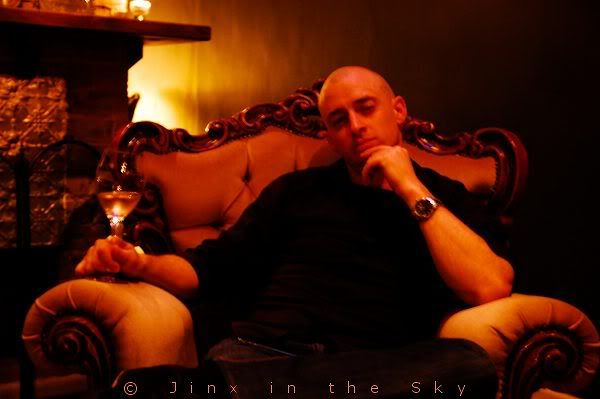 Kerrin is king of the castle!
Went for dinner at this place - I forgot the name- but it had a cute flower/ bottle arrangement :)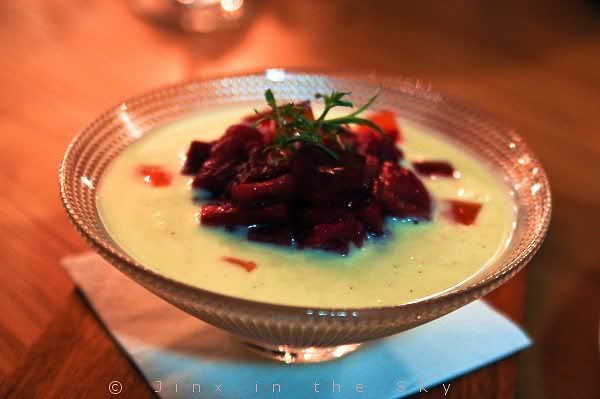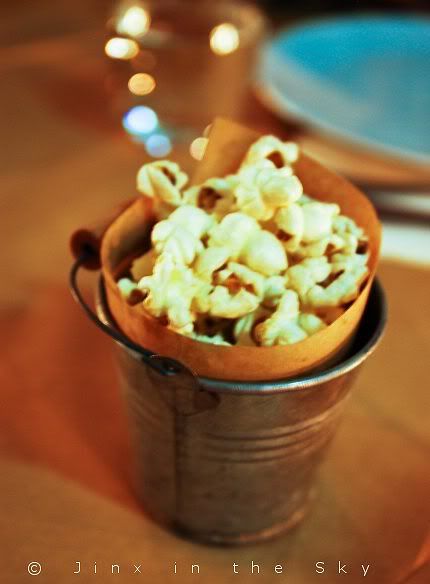 Bye bye Sydney!
~~~~~~~~~~~~~~~~~~~~~~~~~~~~~~~~~~~~~
Gold Coast/ Surfer's Paradise from the plane. Awesome
long white beach, sadly too cold to swim at the time...
Went on this ride at Dreamworld! It scared the shit out of me.
At 119 m it's the tallest and fastest drop tower ride in the world.
When it was over I really had to fight the urge to hug the
person next to me I was so overwhelmed we had survived!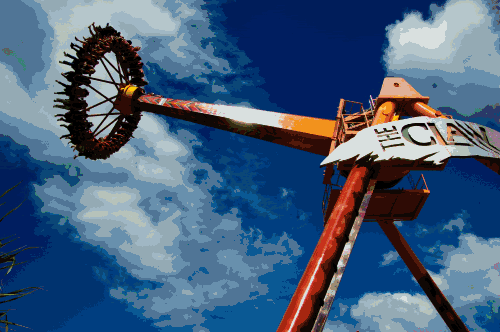 This one was cool!
Find me! I'm hiding behind my hair :P
Some crazy birds chasing each other, also at Dreamworld.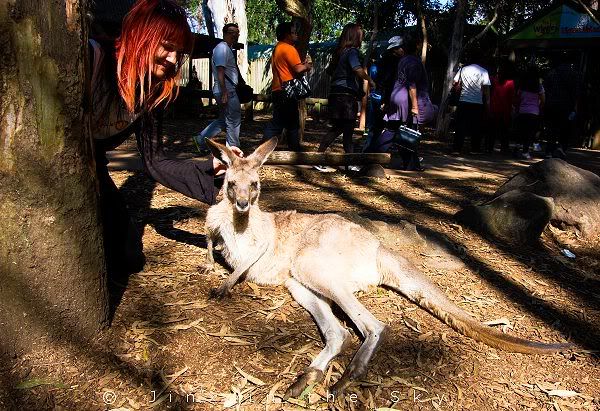 Snkeaking up to a little Kangaroo <3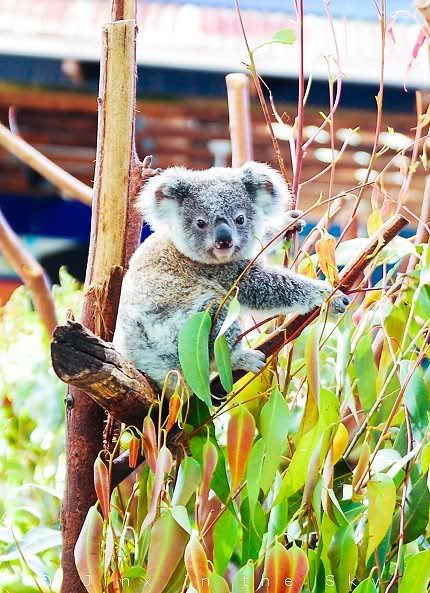 First Koala I've seen with my own eyes, awww cute!
I LOVE this bird! I saw it for the first time in a park near the
hotel and said "WTF? An ibis? I thought they live in Africa?"
They're very common there though and scavenge food, like pigeons.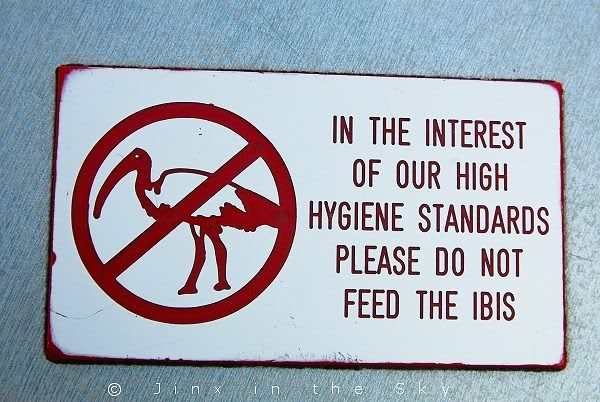 So this sign cracked me up! Do not feed THE ibis! As if there was
only 1 naughty little bird sneaking around begging for peoples fries.
On the 77th floor of the
Q1 tower
!
I look a bit grumpy because I lost my favourite item of clothing of all time
at Dreamworld. My black l
eather jacket
that I had since I was like 17 and
I wore it so much, it had so many memories attached and also a brand new
strong zip sewn in when I was in Austria which I worked hard for sorting a
billion zippers as a trade for having it put in by a leather specialist.
I had a bit of a cold and while waiting for the bus outside Dreamworld I didn't
want to sit on the cold metal so I put down my jacket. When the bus came I got
on without it... about 40 mins later, near the end of the ride I realized and started
crying like a baby. We called the lost and found and the bus company but noone
had dropped it off. I had some of my business cards in it so whoever fucker tracked
me back and didn't say a word can go to hell. I bet he/she doesn't even fit it or
need it or really like it like I did and it just sits there in someones closet.
I'm still so sad about it... I even had a dream that I got it back and it
was the exact one and I was so happy until I woke up :( I get reminded
of it everytime I see someone wear a cool leather jacket. I've
looked for some new ones but found nothing like it yet.
Bye Gold Coast! Probably won't return so soon...