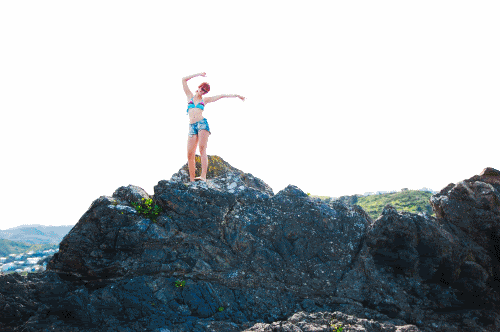 After an insanely curvy bus trip through windy mountain roads Sandra and I (and our
shaken up cider bottles which fell and lolled around the bus freely) arrived at Princess Bay.
The date was the 11.11. 2011. It was an exhibition by Tyrone McCarthy (Boltorious) on the beach!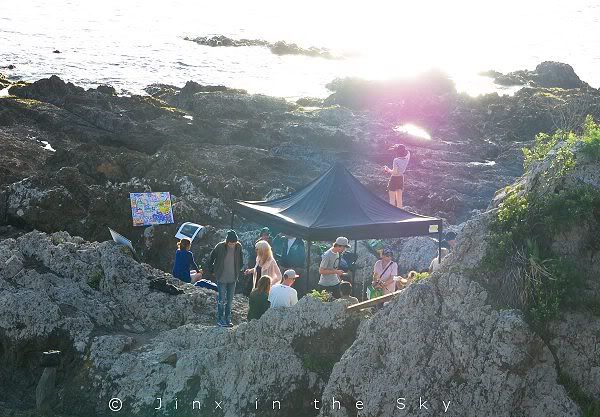 His annual exhibitions always take place on dates like 09.09.09 etc.
This was the perfect day for it with lots of sunshine :)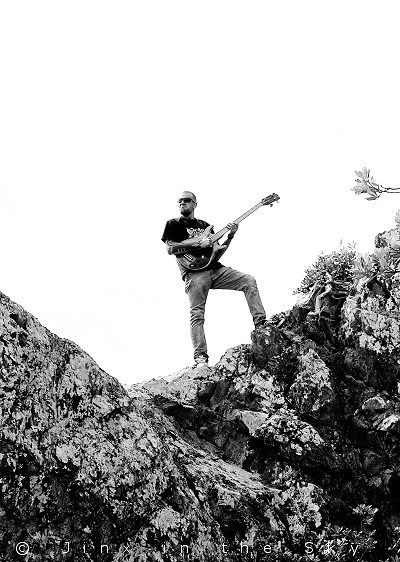 This was a favourite of ours. We see a devils head
looking down with dark eyes. Can you see it?
Eyes start in the lower middle of the picture.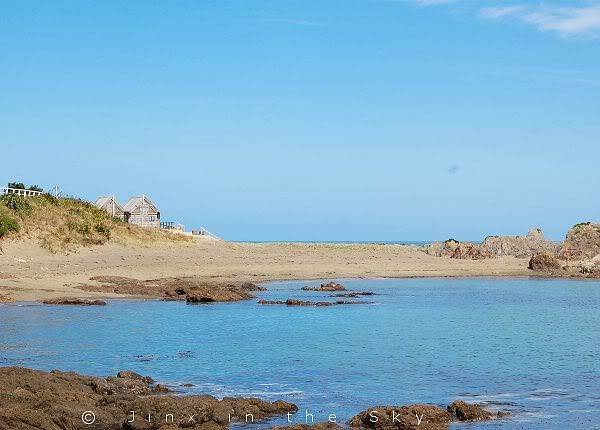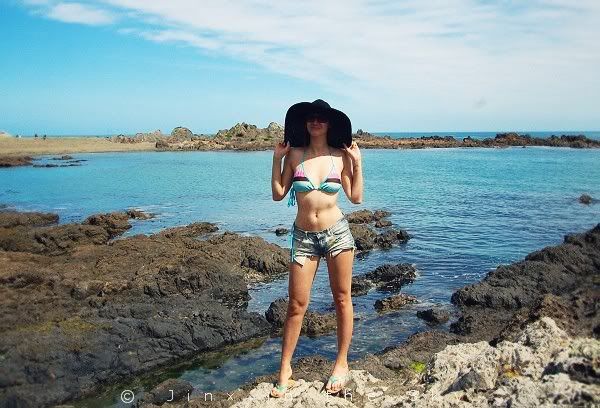 Brought along my huge hat to protect myself from New Zealand's ozone hole...
Snow capped south island mountains in the distance <3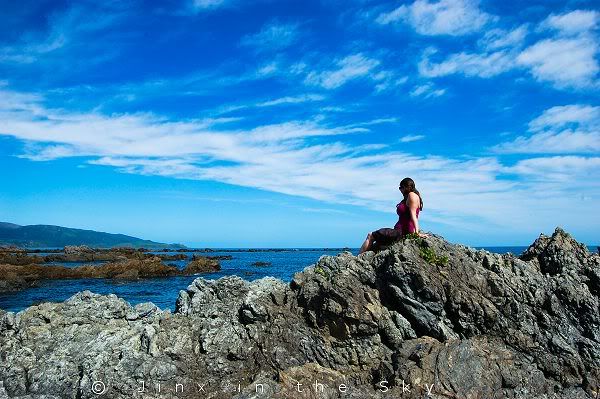 Sandra is queen of the rocks :)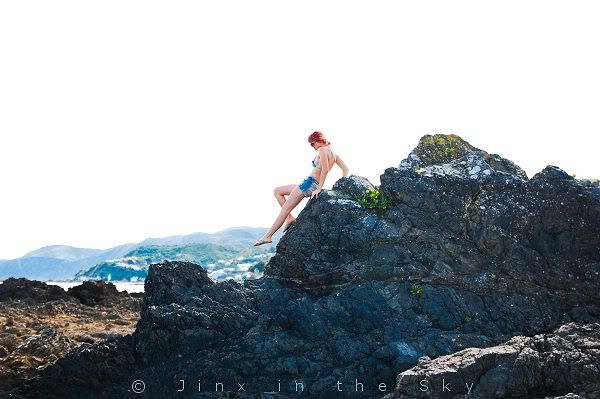 Trying to get down again :P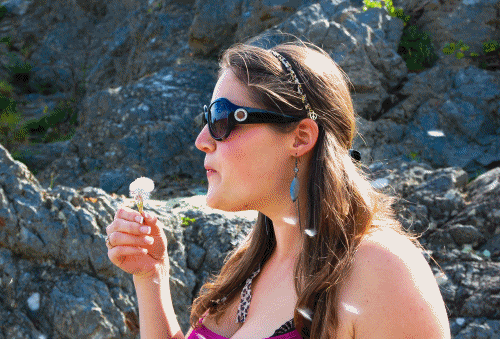 :DDD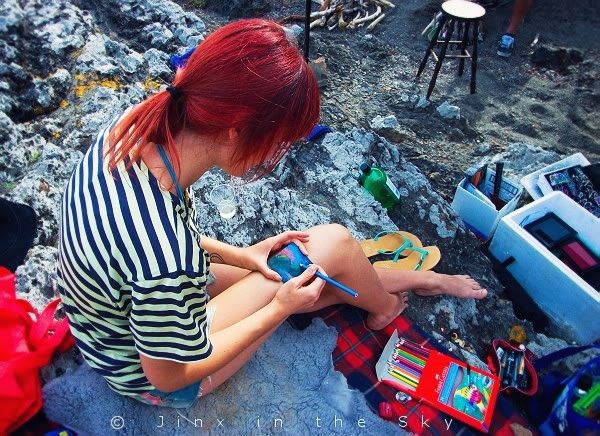 We were given spare art materials so we created some arrrt!
Sandra and I collaborated on this
Axylotl
Axolotl in a cave.
Later that night it took on a much different look but I forgot to take a photo...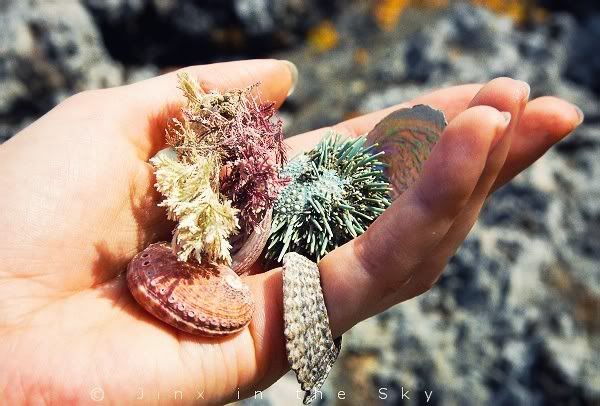 Found some sea treasure for an upcoming project :D
A paua shell the size os Sandra's face!
It was getting a bit chilly and due to a lack of warm clothing we decided to head home.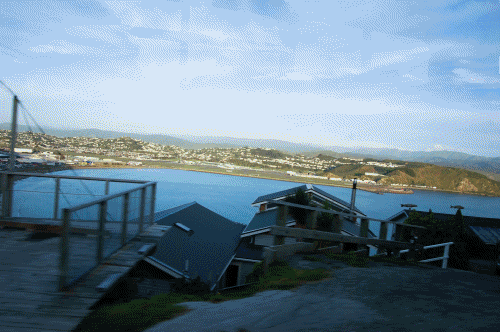 Nice views of Lyall bay on the windy mountain bus trip homewards :)