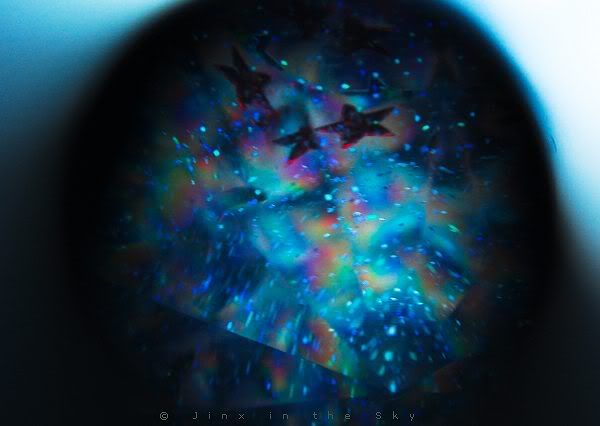 It's snowing in Kaleidoscope Valley...
I recently expanded my kaleidoscope collection. Many things live inside my latest addition...
Can you see the
Viola flower
in the middle? The edges of the image are guarded by red dragonfly eyes...
A lions head pops out of the circus tent.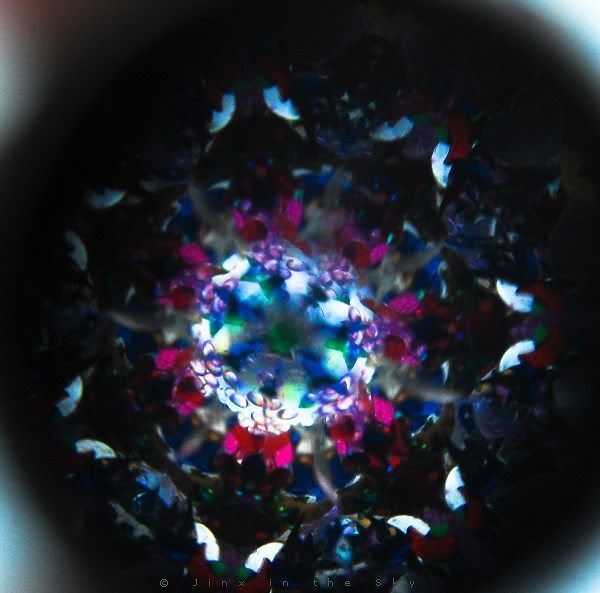 Paua shell pieces surrounded by evil ice-blue cat eyes lurking in the dark corners...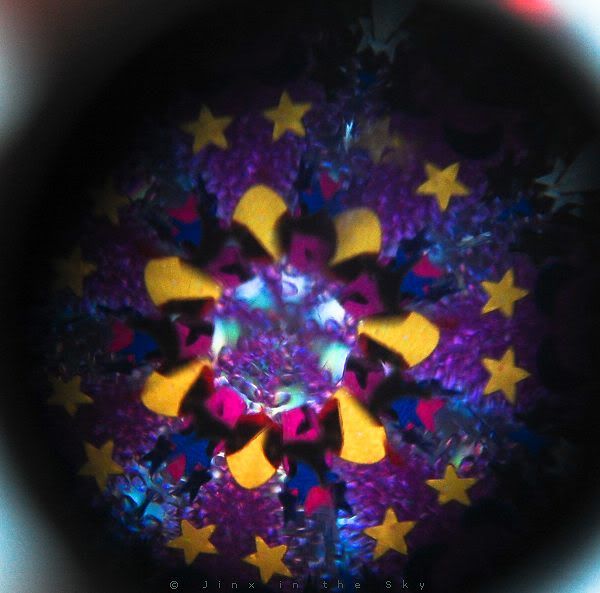 What do you see...?
:D