I'm very proud to show you what I've been working on lately:
My art as jewellery! I've got rings and necklaces featuring
some of my most popular paintings :D
You can see every detail. I love how the bunny stares out of the ring :)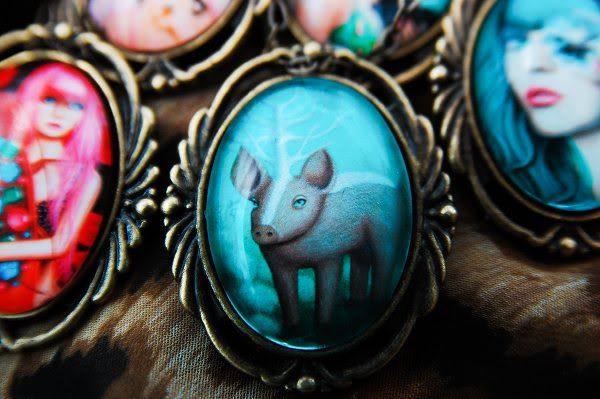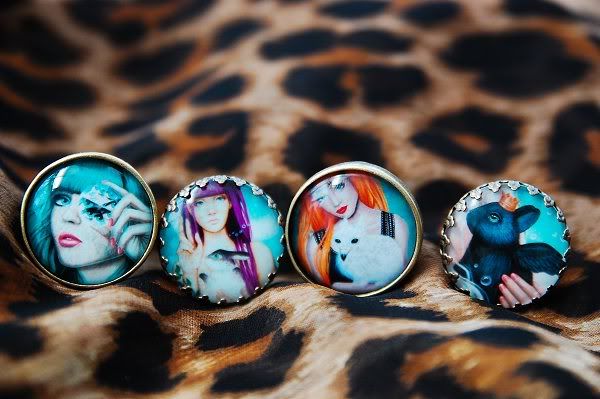 The green eye ring is a detail from
"Lenja and the truth"
and I've
made a purple one to go with the sister painting
"Luella and the secrets"
.
The necklace chains are adjustable and you can even make them shorter than shown here.
If you wanna check them out in person I'll be selling them at the
Mighty Mighty Market
in Wellington this weekend 3rd of December together with some prints and postcards. Come say hi! I'll be sharing a stall with
Xoe
who will have art and awesome clothes for sale :)
For prices and more info
click here
!