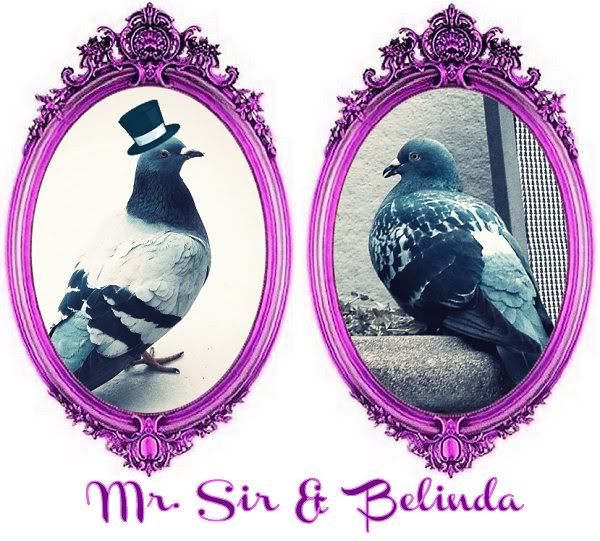 Let me tell you the story of Mr. Sir & Belinda, the 2 pigeons that have been living on our building since we moved in 3 years ago...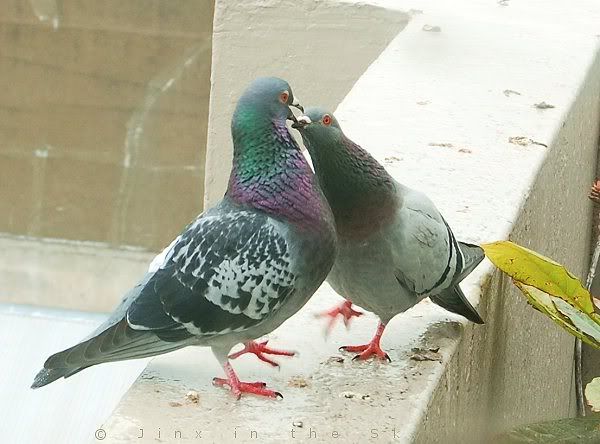 I went through some old photos I took of them back in 2008 to see if they were actually still the same pigeons and YES they are!
Belinda on the left here is easy to recognize because of the big white spot between her wings. Mr. Sir has more of the the "typical" pigeon colouring but he's always with Belinda so I always know it's them :)
They were just always around and I decided to name them. I remembered 2 kids I used to look after in Auckland and the random names they made up and one of the names was "Mr. Sir". It seemed fitting and a friend of ours who's also quite a fan said he probably wears a top hat when we're not around. According to him he also has a miniature bottle of whiskey that he carries under his wing.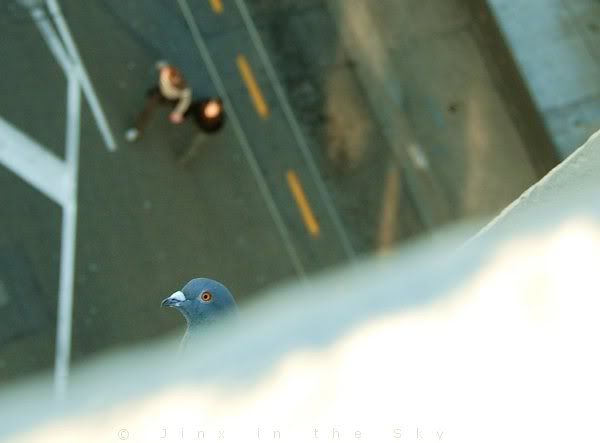 They had a little hideaway in the drain pipe under the deck. :)
They do this all the time... it's hilarious!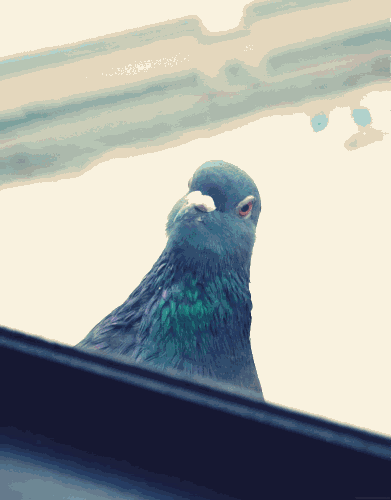 They love spying on us through the window...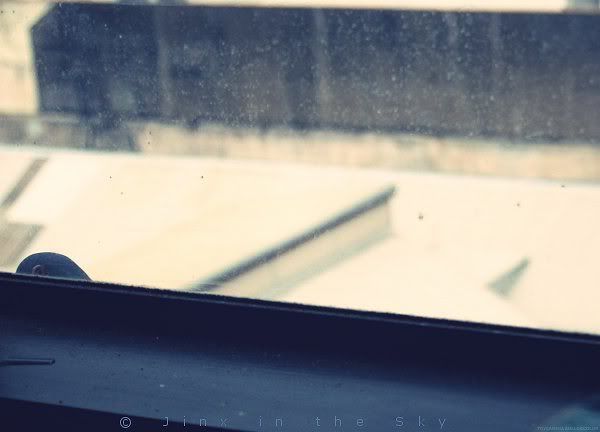 ...and think we don't notice.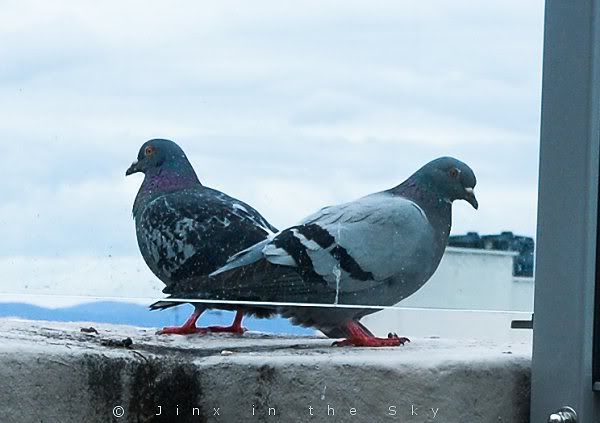 Last year we moved into the next door flat and... they did too :D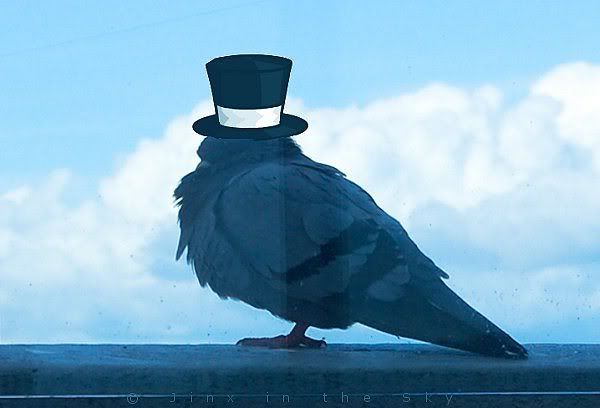 Mr. Sir napping with the top hat on. Our friend is constantly thinking of how to catch pigeons and to glue top hats onto their heads. I had a bit of a google and found that
someone else has given this some serious thought
:P
"Ooh piece of fooood, ooh piece of fooood, ooh piece of fooood, ooh piece of fooood..."
Today they were very interested in the pot plants on the deck o_O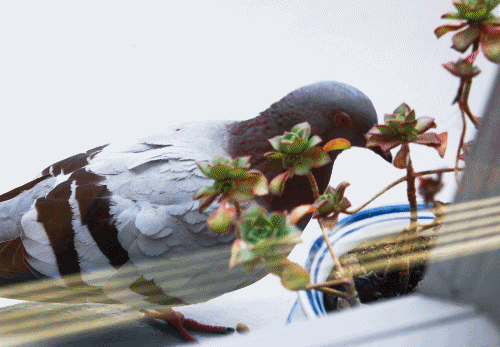 Mr. Sir getting suspicious of me behind him.
Belinda hiding in the leaves.
Mr. Sir's uncle runs a small public transport company. Very environmentally friendly: it runs on bread crumbs. :)
Also: Mr. Sir likes to switch gender roles when it comes to certain things:
Check it out
Click here
for Part 2