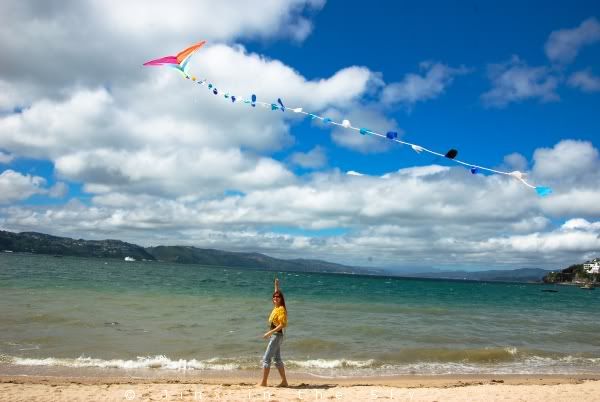 One morning after a stormy night a kite was gifted to us by the wind.
It had landed on our deck overnight. It's Sandra's last week in NZ (I'm in denial... so used to her being here by now) so we took "Fridolino" the kite to the beach on a windy day :)
We walked through town like this, "Fridolino" flying behind/ in front of/ beside/ into us (and other people)...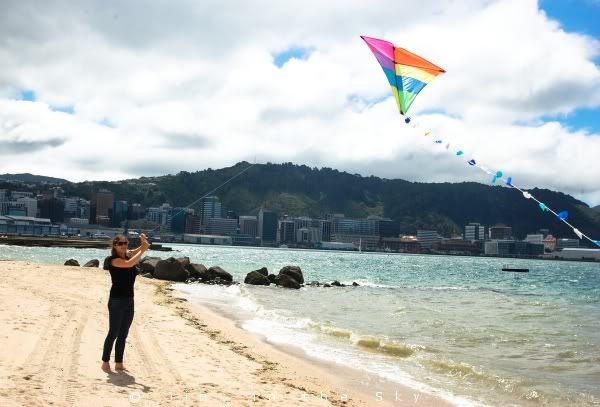 Where did the wind go?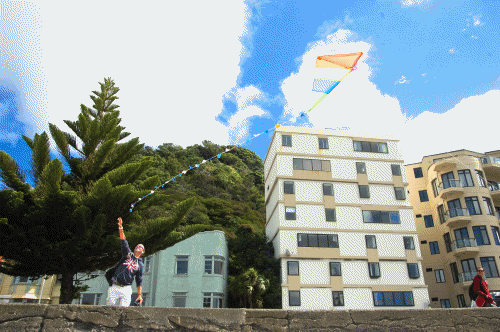 People were taking photos and grabbing "Fridolino's" tail :P
I was planning on giving it to some kids afterwards but a part of the fabric broke and so I wanna fix it first and then give it away...