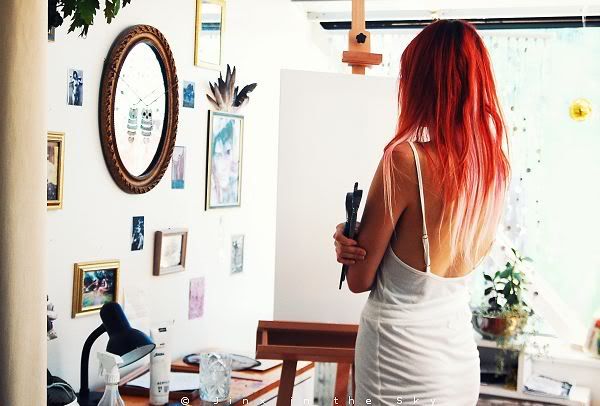 Sometimes things don't work out and we have to deal with it. It was never the case for me on such a large scale but it happened with a recent painting of mine...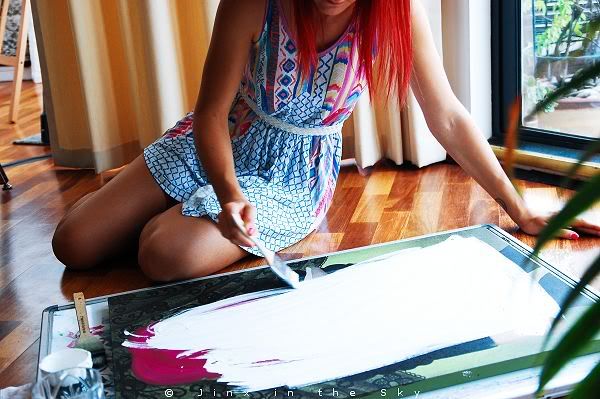 It was 3/4 finished but I didn't feel that it was working. I hated the colours and all of a sudden the passion was gone. The painting didn't have a meaning to me anymore which is something I can't deal with. I started on it being inspired by armadillos, who are such cute, weird animals. And then I had this whole idea for elaborate hair of an outlandish queen...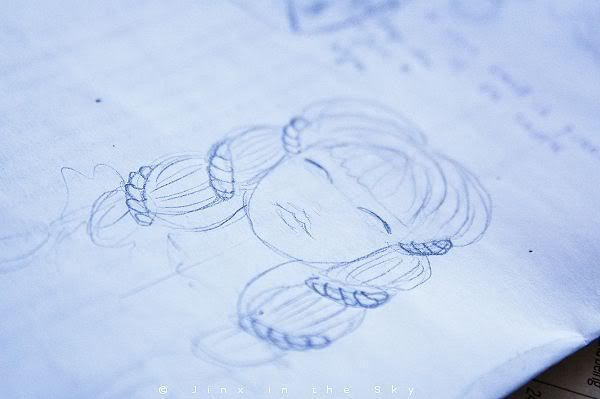 ...see?
I even took progress pictures, which I haven't done in a while.
I mixed colours...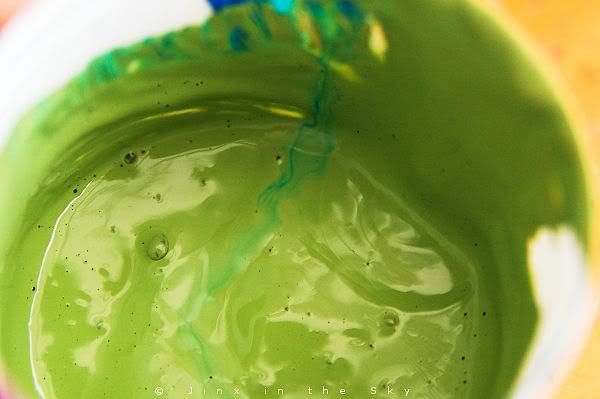 Made a huge mess... ate where I painted...
But the painting lost its soul and I lost my trust that it would ever mean anything to me. (sometimes paintings unravel their meaning to me in the process). It all seemed to superficial. Yes armadillos are cute and yes I love crazy hair, but It wasn't what I wanted anymore. Plus I had another painting idea that was burning inside to get out on a large canvas. This canvas (so I was told by the art shop) was the last of it's kind and they'd stop making them. And I LOVE this kind of canvas so I didn't want to waste it on something meaningless... and I put white gesso all over it and started again with a new painting. Stay tuned :)