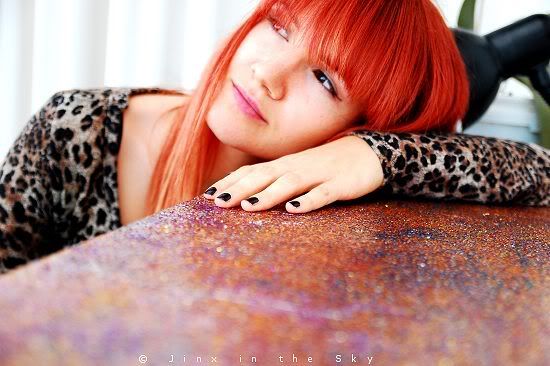 I've turned the (previously paint-marked and scratched) surface of my desk into glitter wonderland. Its fresh, dreamy new look makes me wanna sit down more often and sketch/write down new ideas. :)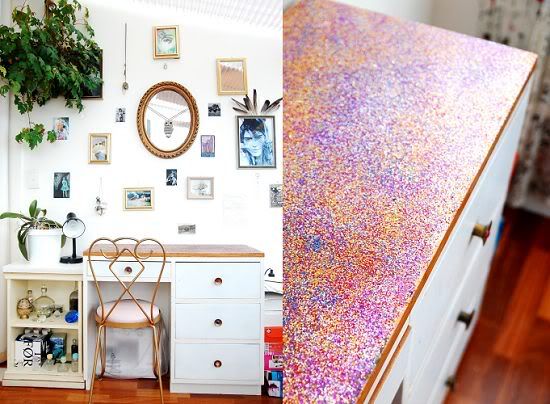 ♥ You'll need: ♥
- A desk or so :)
- Varnish
- Glitter (they're still the same ones from my
glitter shoes
- glitter goes a long way)
- A large brush
- A cup of warm water to quickly put the brush in after use
Wipe your desk (paint marks don't matter but just get dust off) and pour some varnish onto the desk straight from the bottle.
Spread it out evenly and reasonably fast (we don't want it to dry before you start beglittering it)
Put brush in warm water straightaway or the varnish will dry into the brush.
To save time I invented the "glitterbomb" technique which means grab as much glitter as you can...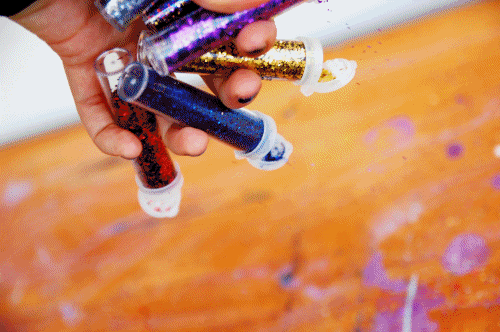 ...and start shaking like a mad unicorn! :)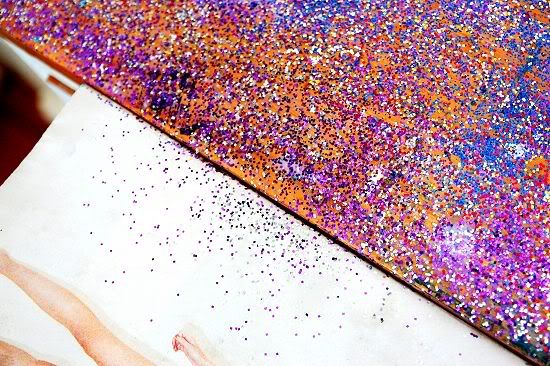 Pay attention to also get equal amounts of glitter on the edges. If you wanna prevent too much glitter from getting wasted on the floor hold a magazine next to it and beglitter on that. Then shake it out over the desk.
After the first layer (when you feel like the varnish can hold no more glitter) it's time to pat down the glitter particles with your hand to make them sit flat.
Then:
---------------------WAIT FOR A DAY----------------------
When the varnish is all dry repeat pouring on varnish, spreading it, shaking glitter onto it, patting it down. If you like wait another day and give it a final layer of just varnish it'll make it less of a rough surface.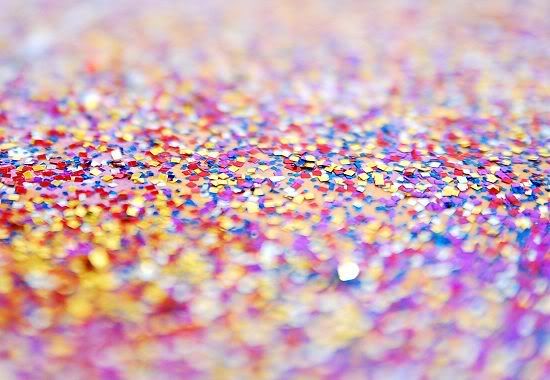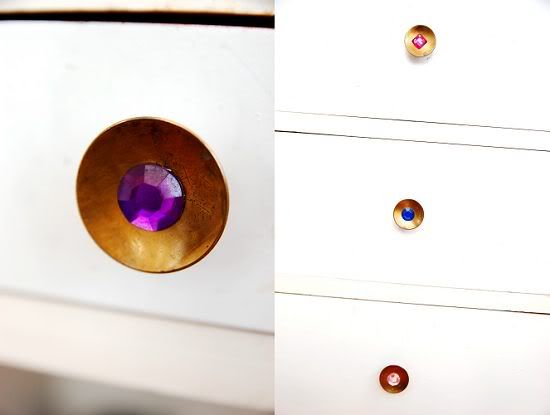 I also added some rhinestones to the drawers :)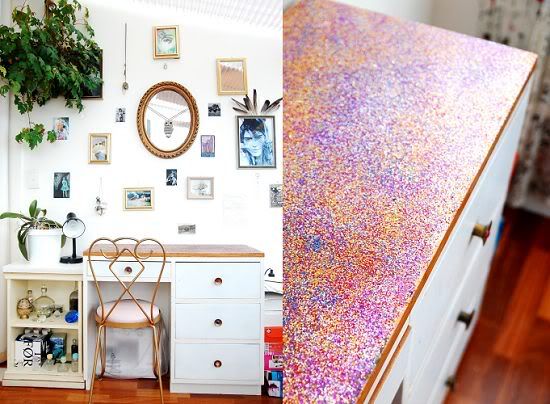 All done! This is my cleaned and beglittered new artspace!
My plant is taking over the wall hiding
Karen Elson in bed with a crocodile
...
Glitter desk at nighttime - the middle part is seen through my mirror-kaleidoscope.
My (dead) bedazzled weta approves of glitter wonderland :)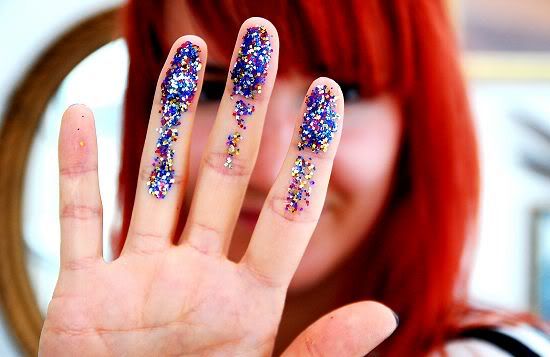 ♥♥♥ Now get your hands glittery! ♥♥♥