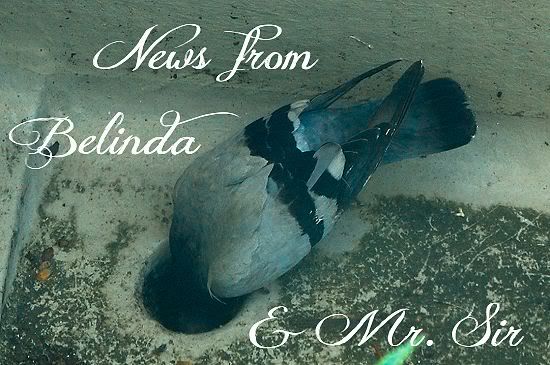 (see also:
Part 1
,
Part 2
)
It's that time again when I share with you the results of (way too much) time spent procrastinating, taking photos & making animations of "our" 2 pigeons. :)
Mr. Sir is still king of the rooftops.
Belinda still enjoys playing hide and seek :)
"Under my wing I'm invisible. No one sees me. Fact."
I've been feeding them old bread, omg yum!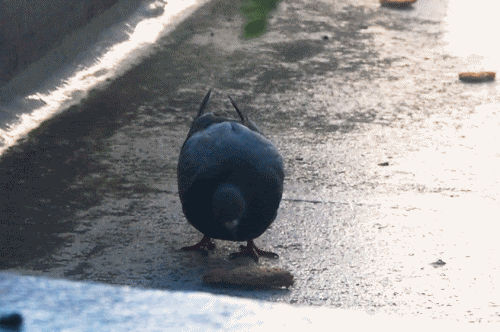 It frustrates me watching them throw bread around in an effort to break off smaller pieces. Why can't they just step on it and rip away like parrots? I guess pigeons were a bit further down the line when god handed out the brains.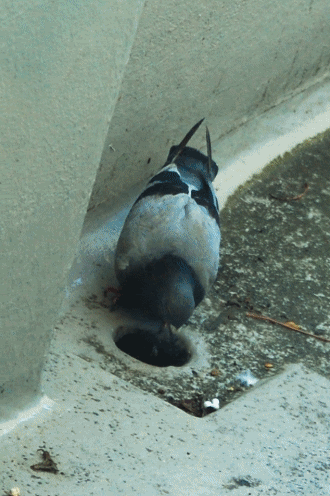 "Where did my food go?" Oh Mr. Sir I love you so :P
A new pigeon has been trying to make friends with them. I wonder if it's maybe their child?? It looks young and healthy and I saw some white on the back similar to Belinda as I caught him/her flying (below).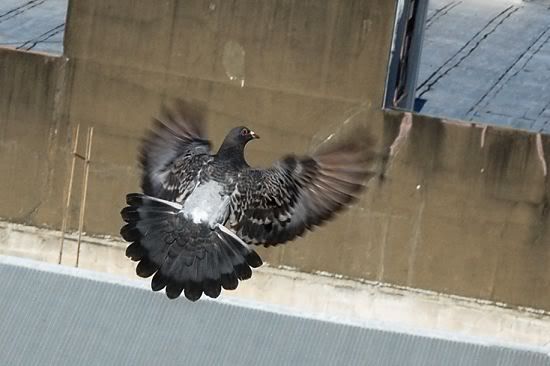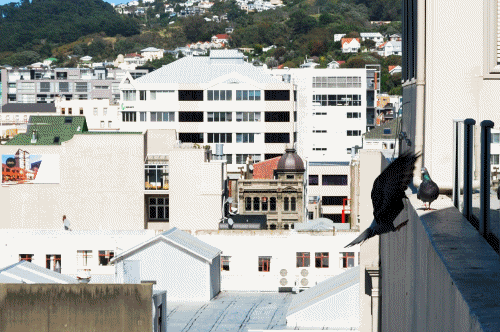 But Mr. Sir and Belinda aren't interesting in making new friends - applictions closed- or if it is indeed their child they don't want another beak to feed. Trying to land is vehemently denied by Belinda who comes scurrying along...
Same thing here... (Mr. Sir is only interested in the bread)
Try again... Belinda won't have it!
All that remains is confusion. After a few days it disappeared.
Can't win against Belinda!
Queen of drainpipes :)
Meanwhile Mr. Sir attends to his itchy bum...
All clean and ready to display now. Do a lil dance :D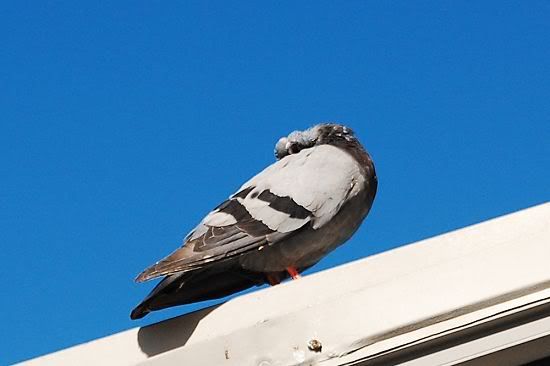 Time for an awkward nap... until next time!
------------
I ended up painting Mr. Sir.
Click here :)