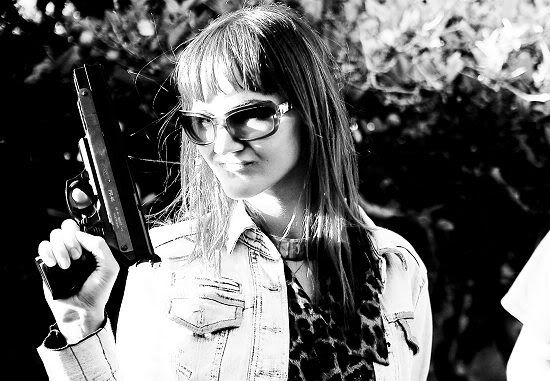 Found some photos from a few months back when Bex's backyard turned into a shooting range... :)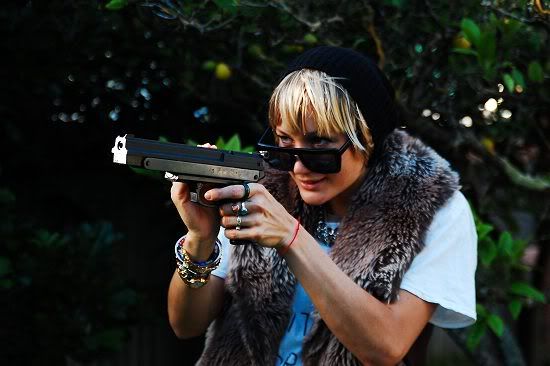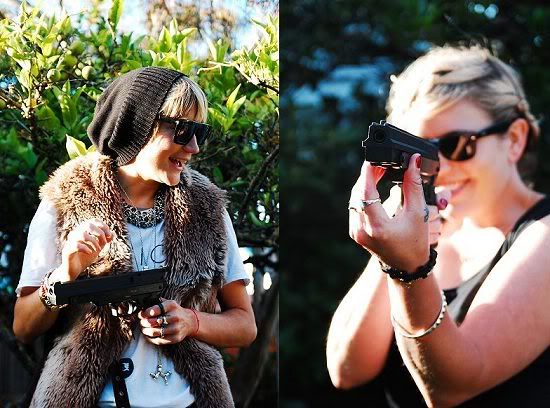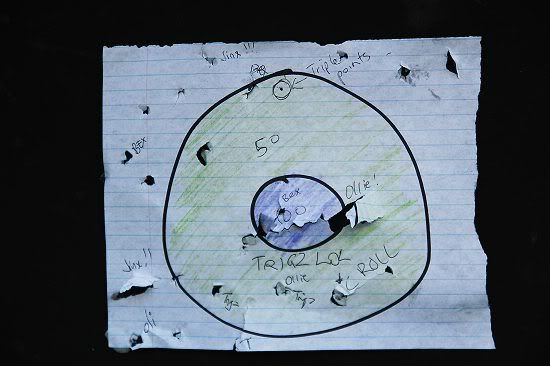 We stuck a target onto the lid of the rubbish bin and hung it from the tree. Not so easy but there were a few bullseyes!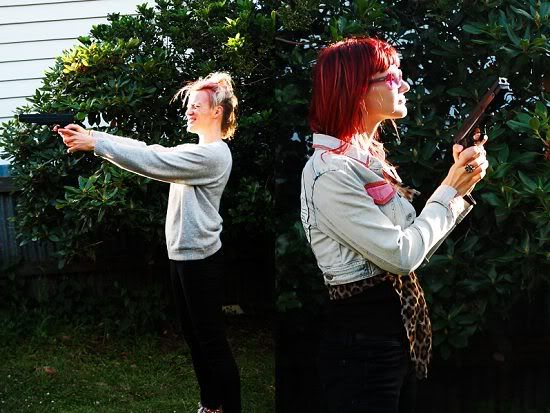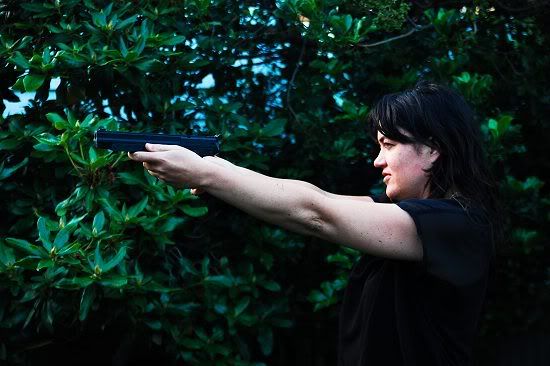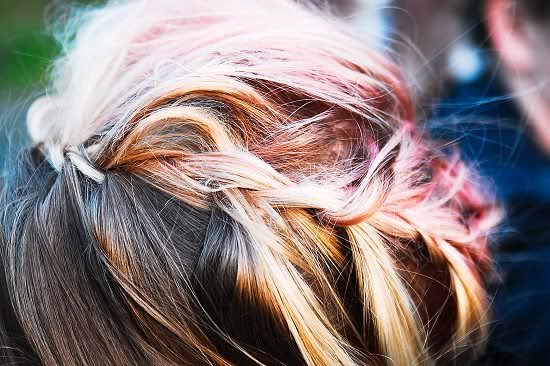 I tried my hands at french braiding... not so great...
...lets leave it to the professionals :)
Voila! (I stick to the decorationg part...leafs in this case :))