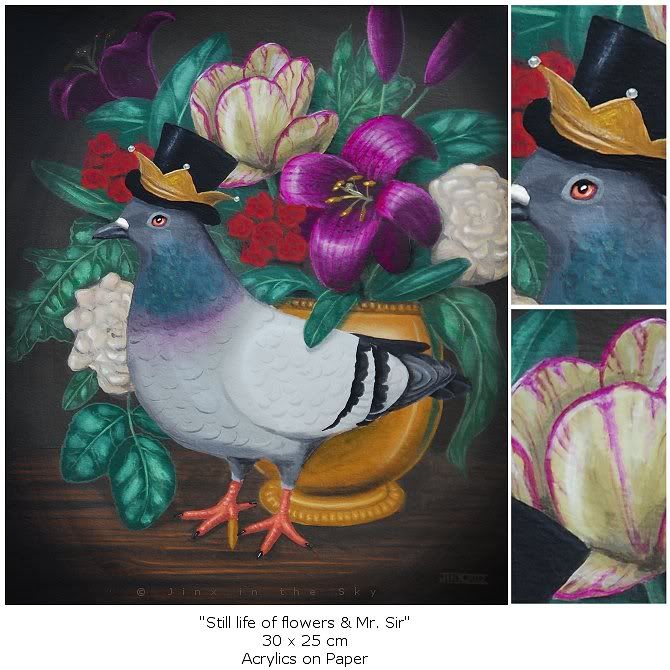 Mr. Sir came by my painting space the other weekend to see if I was working on a portrait of his likeness. I wasn't ...so I thought I better change that :) Here it is now, portrait of Mr. Sir, King of the pigeons - I painted a little gold toe in place of his missing one.
(He was a bit scruffy looking at that time. Lots of feathers missing to the point of only having 3 tail feathers, but they've all grown back now)
Check out progress shots as well as Mr. Sir's reaction to the painting below.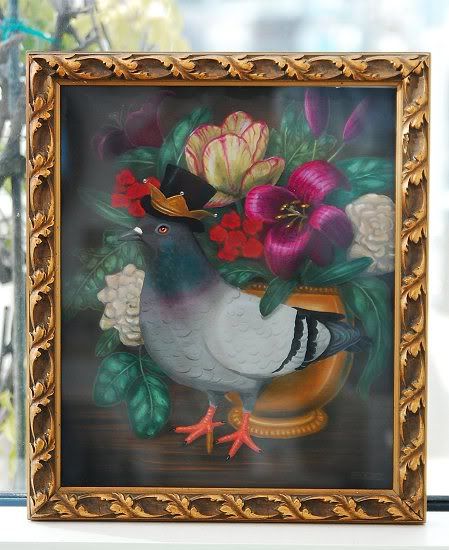 Found a pretty royal frame :D
I showed him and Belinda the painting today. I think they approve :)
------
Click here
for part 4 of their adventures :)