Recently the relationship I'd been in for the past 6 years came to an end. I dealt with my emotions the best way I know: painting my heart out. The works are small & were done reasonably fast usually in nighttime sittings. I was gonna paint one huge piece (I even bought a maaaassive canvas & transported it awkwardly on the bus) but my vision kept changing and I wasn't ready for it yet and since I was feeling a big range of different & constantly changing emotions I found myself reaching for lots of small pieces of paper, getting my feelings out as they came in waves of confusion. It helps seeing them on paper now - I can look them in the face and understand myself more.
There may be more to come but here they are so far in reverse order of events (I like them better that way somehow):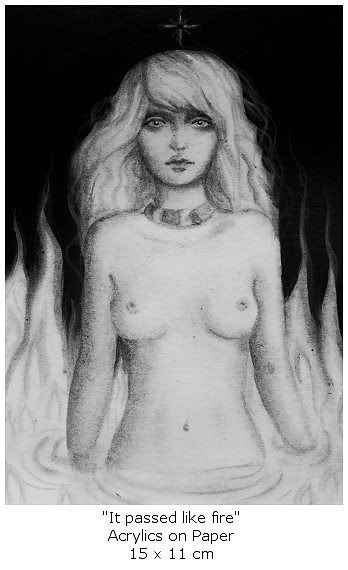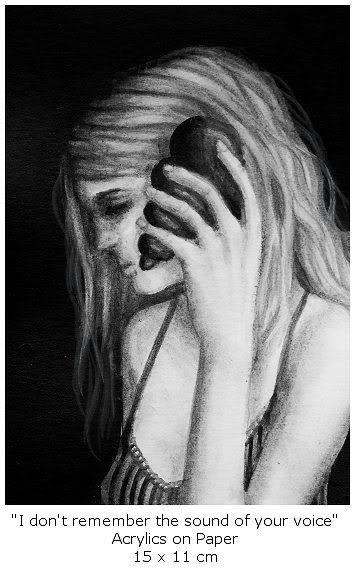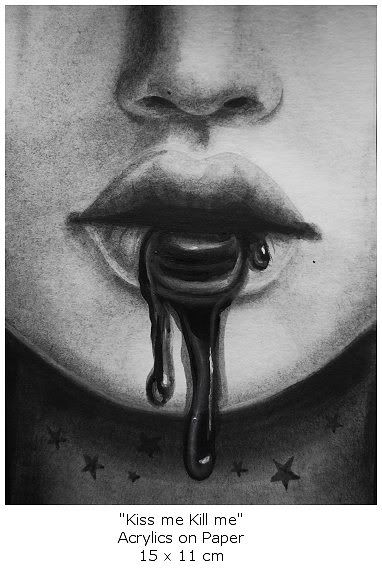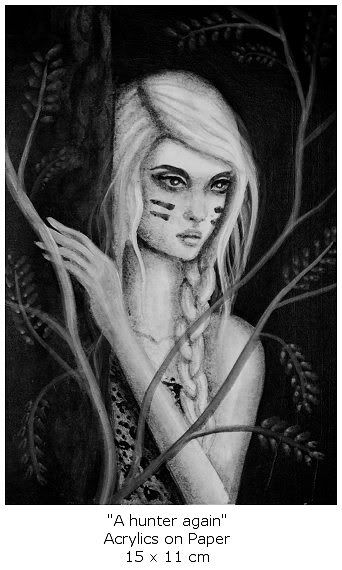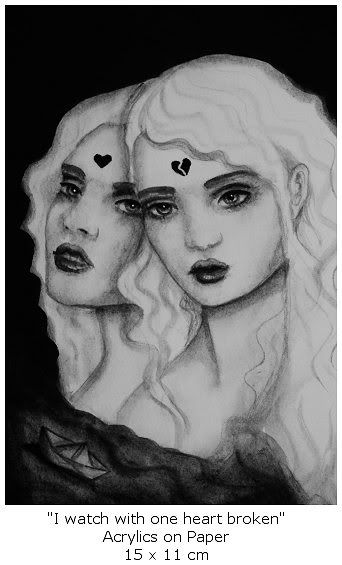 Songs that carry memories of this period and the people involved:
Sterre (The Legendary Pink Dots)
A Tear for Eddie (Ween)
Green Valley (Puscifer)
Wild World (Cat Stevens)
Fast Car (Tracy Chapman)
Fool on the Hill/ Nature Boy (Peter Cincotti)
Buckingham Green (Ween)
Boy with a Coin (Iron and Wine)
On a brighter note here's my ultimate 100% never-fail pickup song, best listened to (just a tad too loud for comfort) when walking somewhere or nowhere:
Surround yourself with sorrow ( Cilla Black)
Here they are on my wall underneath Kate Bush's "Never for Ever" vinyl.
Sometimes it's hard to put your trust in the universe but after a while you see that life happens the way it needs to happen and sometimes it sucks so bad but I don't wanna miss a single lesson & in my dying hour I'll be grateful for my scars.
Even sour vinegar is worth tasting.